Humane Society Welcomes New Vet
By Dr. Stewart K. Morgan and the Molokai Humane Society
It has been over six years since we began our search for a veterinarian willing to move to Molokai and the Molokai Humane Society (MoHS) is thrilled to announce that we have finally overcome that challenge! MoHS has recently hired our first staff veterinarian, Dr. Stewart Morgan, who will begin working on Monday, Oct. 31. We are looking forward to being able to offer the animals of Molokai more regular care.
Until Dr. Morgan's arrival, we have a regular schedule of visiting vets at MoHS; please visit our website molokaihumanesociety.org or call to get the most current visiting vet schedule.
Below you will find a letter to the community from Dr. Morgan. If you have any questions or would like to schedule an appointment, please call 558-0000. Thank you for your continued support.
Hello Molokai!
My name is Stewart Morgan. I have accepted a position as veterinarian for the Molokai Humane Society. I met many of you this past August while visiting and working in the container. I both saw and heard from everyone I spoke with on Molokai how much a consistent veterinary presence is needed here.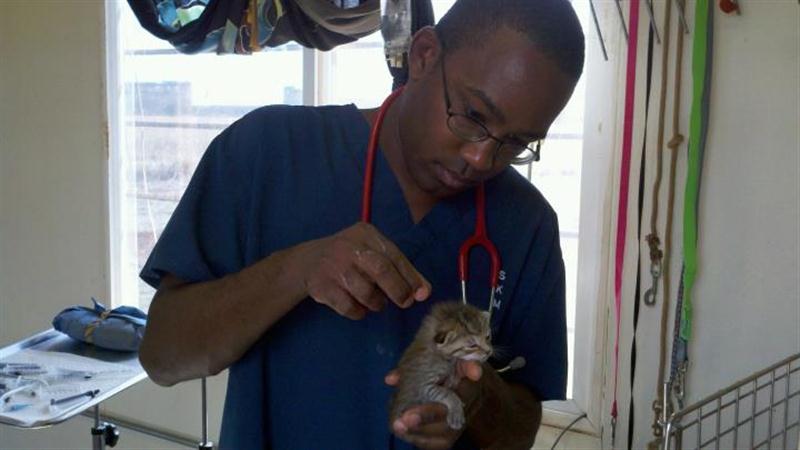 I am originally from Baltimore. I attended Haverford College in Pennsylvania for my undergraduate major in Evolutionary Studies. I then attended Stony Brook University, on Long Island, N.Y., for my doctorate in Genetics. Following this, I attended Cornell University, in Central New York, for veterinary school. Since graduating, I have mostly worked for nonprofits, providing care for animals in shelters and in underserved communities (most recently Washington Humane Society). I have keen interests in animal welfare (including feral cat populations) as well as an interest in internal medicine. I both enjoy teaching and learning from others. I will do my utmost to improve the quality of care for all animals on Molokai and I look forward to working with everyone.
Sincerely,
Dr. Stewart Morgan