Humane Society to Hire Full-time Vet
Wag your tails! The Molokai Humane Society (MoHS) plans to hire a full-time on-island veterinarian in the coming months, meaning animals could receive immediate care without having to be transported off-island or wait sometimes weeks for a visiting vet to arrive.
MoHS also allocated money in its 2011-2012 budget for two additional new positions: an executive director and a bookkeeper, according to board president Jenn Whitted.
This coming fiscal year's budget, starting July 1, increased from about $40,000 in 2010-2011 to a projected $270,000. This significant increase was made possible through grants from Maui County and the Shields Animal Foundation, as well as funds to be raised by the incoming executive director, Whitted announced at the MoHS monthly meeting June 20.
Votes for a Vet
While the island currently hosts a visiting veterinarian about two days a week, a full-time veterinarian would allow the organization to "be more accessible because we'd be open many more days," Whitted said. "Basically [residents] would be able to be able to bring their animals in for any basic veterinary care."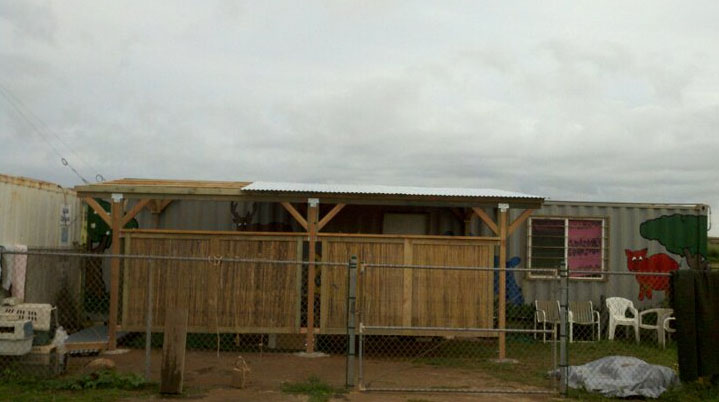 "This isn't the end of the road for us," she said. "We're still working toward our goals." MoHS recently hired Hoala Davis as bookkeeper. In addition to managing MoHS's financial transactions, Davis will lay a foundation for MoHS's business operations, including installing QuickBooks and creating business procedures.
The executive director's duties will be largely administrative and focus around fundraising and grant-writing efforts. Candidates must have nonprofit experience, Whitted said.
MoHS also discussed expanding its low-cost spay and neuter program to curb Molokai's stray population; buying a machine to insert microchips in pets for easier identification when they get lost; and increasing community outreach, like education in schools.
MoHS is accepting donations at P.O. Box 1258, Kaunakakai HI, 96748. For more information, visit www.molokaihumanesociety.org or call 558-0000.