Howzit on Molokai
Q&A with Lt. Gov. Aiona
Lt. Governor James "Duke" Aiona, Jr. has been an advocate for the Read Aloud America Program (RAP) since its inception five years ago. Last week, he stopped by Kualapu`u School's final RAP of the school – and made a few other stops around Molokai as he prepares for his gubernatorial campaign. The Molokai Dispatch was able to catch up with the busy politician at Kualapu`u School.
Molokai Dispatch (MD): Why come here to Read Aloud America today?
Lt. Gov. Aiona: It's a couple of things. Of course literacy. The joy of reading. And to me, this a great tool to unify the family. You have the drinks, you have the snacks, it's fun times with the family. But it's about bringing the family together.

MD: Why are these programs so important?
Aiona: When you read the critique, the evaluation, it's always about "thank you for bringing RAP to our community, you taught us to do things as a family, you've really excited or brought interest to our children about reading."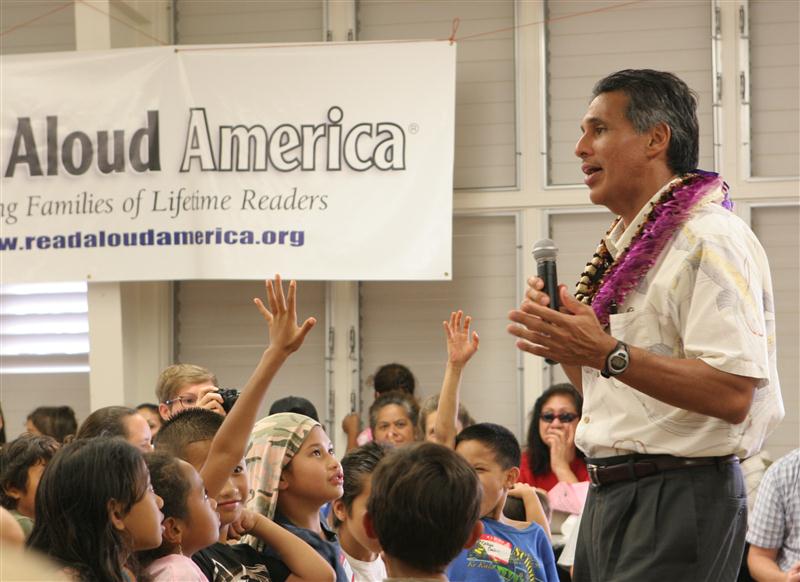 .