How You Gonna Act?
New art performance class for students
It's not Shakespeare, said Lydia Trinidad, principal of Kualapu`u School. But the point of last week's student performance was about gaining confidence. Kindergarten through second graders joined together to perform "`Opae`e," a story about a brother's quest to save his sister from an eel, written by Pilahi Paki and Irmgard `Aluli.
The student's were showing off their talents they had learned in their new art class, which combines performance art and visual art. It also includes Hawaiian history and culture lessons, called `ike (knowledge) Hawaii.
"Studies show that [art] helps kids perform better in other subjects," said Kari Haggler, the visual art instructor. "[And] Molokai kids are really creative."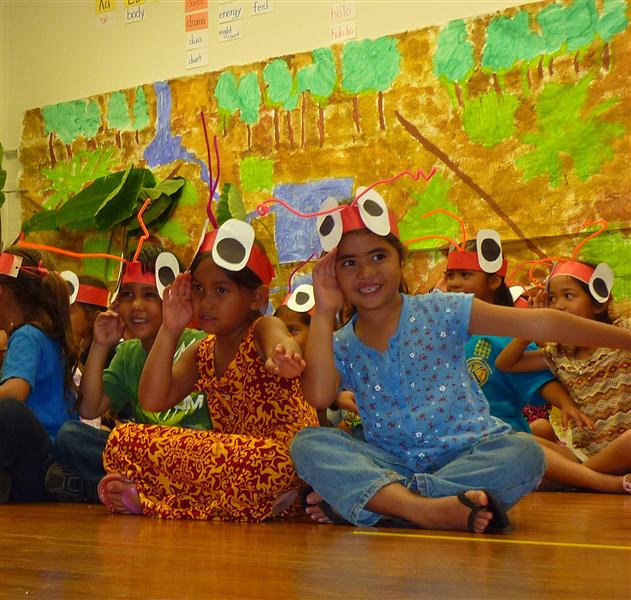 enriches the keiki, gives them community," he said. "This is the future of our islands right here."
Kualapu`u's third through sixth graders will have their own performance night Nov. 18.