How Do We Protect the Natural Resources of Molokai?
The protection of our natural resources was a big topic during the "listening session" held by the Department of Land and Natural Resources (DLNR) two weeks ago. The problem of resource depletion became a priority due to the onslaught of escort boats to Molokai all year long and was highlighted by the men and women Molokai to Oahu canoe races. There are some twelve other races of all sorts from Molokai to Oahu that bring hundreds of escorts boats per race to Molokai. Many of these escort boats "raid" our coastline as they come with their expensive boats, high tech gear and long nets to fill their coolers with opihi, fish, lobsters, squid, crabs, etc. to take back to Oahu.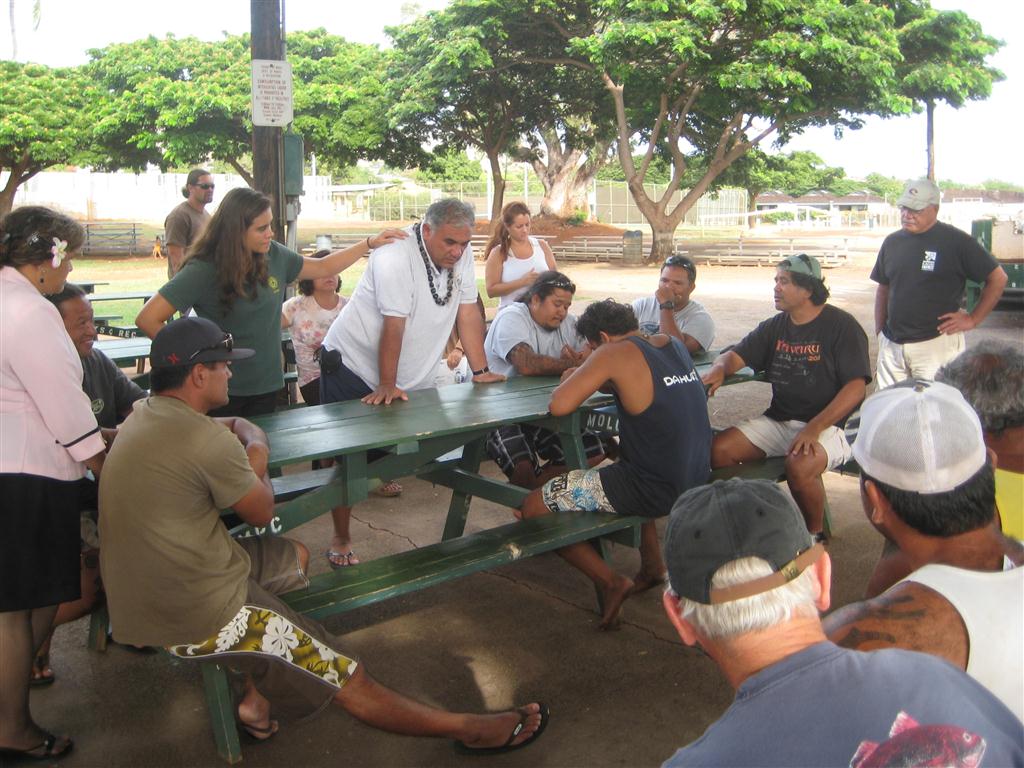 The 1994 Governors Molokai Subsistence Task Force declared Molokai a subsistence use island which is dependent on the natural resources as an import part of their economy. Nearly 40 percent of our food we use to feed our families comes from our ability to fish, hunt, gather and farm.
The solution presented a couple weeks ago, was a partnership between the Molokai `Aha Ki`ole and DLNR. The Molokai `Aha Ki`ole is a group dedicated to help manage and protect the natural resources of Molokai and volunteered to work with DLNR. DLNR Chairman Bill Aila asked Molokai to "present what you want Molokai and I will work with you." One obvious solution mentioned was Act 271 which created HRS (Hawaii Revised Statutes) 188-22.6. This law was created in 1995, due to the efforts of Molokai people like Mac Poepoe and Wade Lee who went to the legislature to lobby for this law to create "Community-Based Subsistence Fishing Areas" (CBSFA).
Mo'omomi was the test area for this new law, and has become the leader in the state for community-based shoreline management. The suggestion now is to make the whole island of Molokai a CBSFA. The ball is now in our court, can we come together as an island and to draw up and agree to a Molokai Management Plan for our island?
We know the problem, we have a solution, we have an agreement to work together between the `Aha Ki`ole and DLNR, now we need people to bring their skills and join this effort to make sure our future generations have more natural resources that we had.
Walter Ritte