Hole in One
Community Contributed
Provided by Amy Fujimoto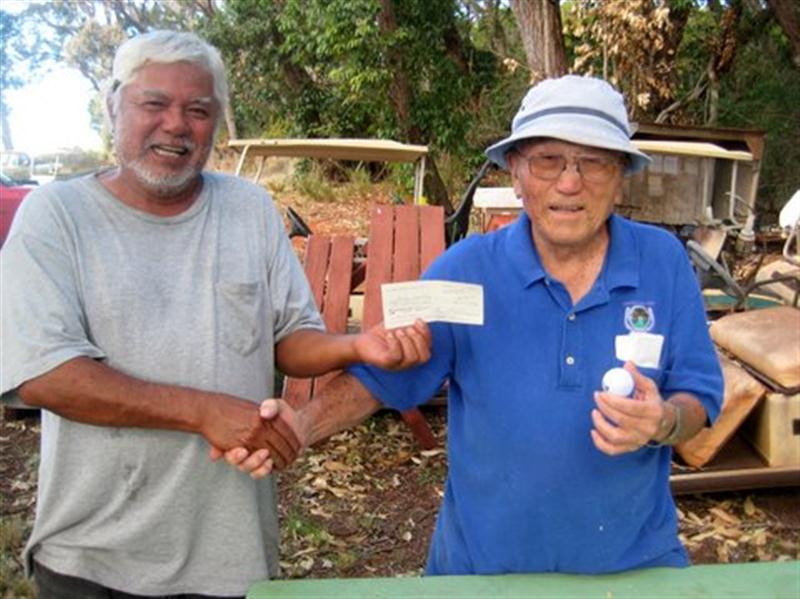 Congratulations to George Harada, who made a hole-in-one during a golf tournament last month, hosted by the Ironwood Hills Golf Club. It has been quite a few years since someone made a hole-in-one in our club!
Above, President Ron Nakagawa congratulates George Harada for making that hole-in-one at the Ironwood Hills Golf Course, #3 hole.
Harada was playing in one of the club's twice a month tournaments, with fellow members Nakagawa, Socho Nishihira, Paul Stevens, Jim Temple and Cheryl Tokuoka. Stevens was also the 2010 Ace of Aces winner – challenging 11 other golfers for this award on July 24.
Mahalo to all that participate!