Holding On To Hula
Na Kupuna O Moana's hula halau seem to glow as they join in a celebration of hula at Ka Hula Piko last Saturday. In its 19th year, the festival was held at Mitchell Pauole Center for the first time, a switch from its traditional Papohaku Beach location.

One event organizer said Ka Hula Piko had not seen decreased attendance at its former location at Papohaku Beach but that organizers wanted to bring it to a bigger cross section of Molokai and not just the west end.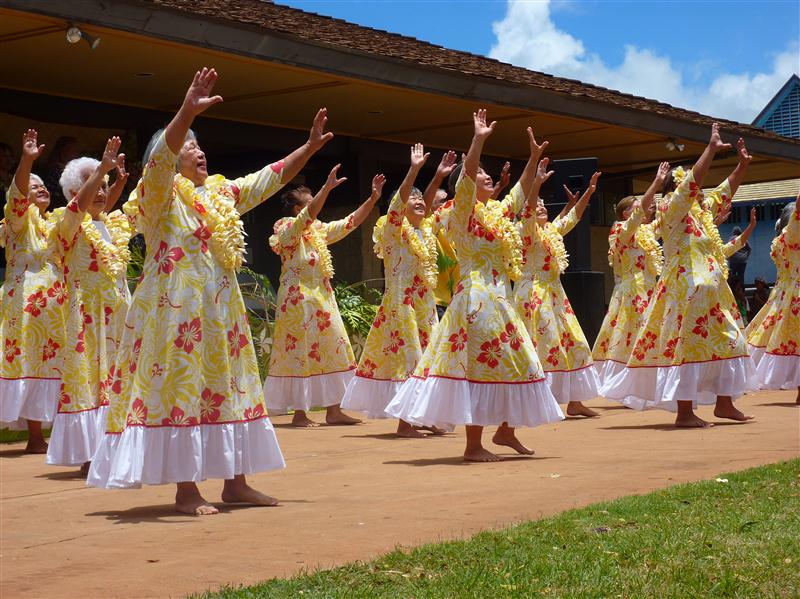 The late kumu hula John Kaimikaua founded the annual event in 1991. "The heartbeat of our culture is dance. It is the essence of ourselves. Every movement in the universe is in our dance," wrote Ka`imikaua.

According to a mo`olelo from the eighth century, a wahine named La`ila`i is said to have given birth to hula at Ka`ana on the hill Pu`u Nana on Molokai's west end.

This year's Ka Hula Piko featured both local and guest halau performances, ono grinds and a wide selection of local artists selling their crafts. The theme of the festival was "Molokai Pule O`o," an ancient epithet spoken in praise and fear of the powerful prayer of Molokai's kahuna (priests). Ka Hula Piko 2010 was dedicated to Aunty Louise Malulani Bush, who passed away on Feb. 10.