Hokule`a Youth Crew Voyage to Christchurch for Earthquake Relief
Donations and sponsors needed to fund the humanitarian effort
Polynesian Voyaging Society News Release
A small group of culturally conscious Hawaii youth are headed to Christchurch, New Zealand to provide much-needed assistance to those coping with the effects of the tragic Feb. 22 earthquake. The natural disaster claimed 161 lives with hundreds still unaccounted for. Thousands are still struggling without water, electricity, proper sewage, or access to government services and aid.
Six members of Polynesian Voyaging Society's Kapu Na Keiki program, Moani Hemuli, Haunani Kane, Waimea McKeague and Jason Patterson of Oahu; Cliff Kapono of Hawaii island; and Niegel Rozet of Maui, are planning to deploy to the disaster area within the week. The team is comprised of voyaging navigators and apprentices, trained first responders, and a journalist. Working with their hosts, Ngai Tahu people, they will offer person-to-person relief in the city center and more isolated rural areas surrounding Christchurch.
Maori (native) communities within the region have rallied to support those devastated by the earthquake. They have opened their marae (meeting houses) as temporary shelters and are helping to administer much needed medical assistance and provide food and water to displaced families. The Ngai Tahu iwi (tribe) is the principal Maori iwi (tribe) in New Zealand's South Island; their tribal offices, located in Christchurch were badly damaged in the quake. Nevertheless, tribal members have been working tirelessly to assist those left homeless by the natural disaster.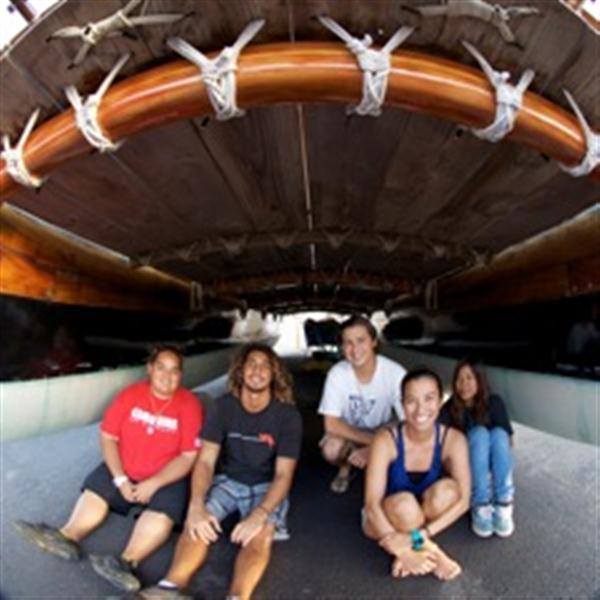 "We are so grateful that our Hawaiian cousins wish to come and assist with this tragedy," said Patsy Perenara-O'Connell, an official with Te Runanga o Ngai Tahu (the tribal governance organization of the Ngai Tahu people) headquartered in Christchurch.
"We believe this is the best way to express solidarity with our Polynesian `ohana during this painful time," said Haunani Kane, spokesperson for Kapu Na Keiki. "While this particular voyage will substitute jet transportation for a sailing canoe, it requires the same level of planning and preparation. We will be self-sufficient upon arrival and throughout our stay to ensure we lighten the burden of our hosts."
With limited time for planning and preparation, Kapu Na Keiki finds itself with an abundance of goodwill and a scarcity of funding. The group is appealing to the generosity of Hawaii?s people and businesses to help fund this humanitarian voyage. "We estimate our expenses will be about $20,000," said Kane. "If 200 people are inspired to give $100, our expenses will be completely covered. All money raised beyond that will go directly toward disaster relief in New Zealand."
Contributions to Kapu Na Keiki?s Voyage to Christchurch can be made through Polynesian Voyaging Society where a special account has been designated. Send donations to Polynesian Voyaging Society, Attn: Voyage to Christchurch, 10 Sand Island Parkway, Honolulu, HI 96819. Checks, cash or credit cards (American Express, Visa and Mastercard) are welcomed, call with a credit card by phone (808) 842-1101 or fax (808) 842-1112. Contributors may also call the PVS office at 536-8405 to make donations.
ABOUT KAPU NA KEIKI
Kapu Na Keiki ("Hold Sacred the Children") embodies a dream envisioned by navigator and educator Nainoa Thompson to expose youth to Hawai'i's ancestral tradition of deep-sea voyaging and non-instrument navigation. Students develop an appreciation for Hawai'i, its people and its cultural and ecological beauty, learn the importance of caring for our environment and natural resources, enjoy the gift of physical activity, challenge themselves, be inspired to explore, exercise leadership and service, and experience the values of compassion and giving.