Hitting the Right Note
Slack key guitarist performs on Molokai.
Over 50 people crowded the Molokai Public Library last Wednesday to hear slack key guitarist Jeff Peterson play a set of traditional and original pieces. In between songs, he talked about the history of slack key and what makes the style distinct.
"You extend the range of the instrument," he said of the technique of detuning the guitar to allow for more slack in the strings. "It's a real full, rich sound."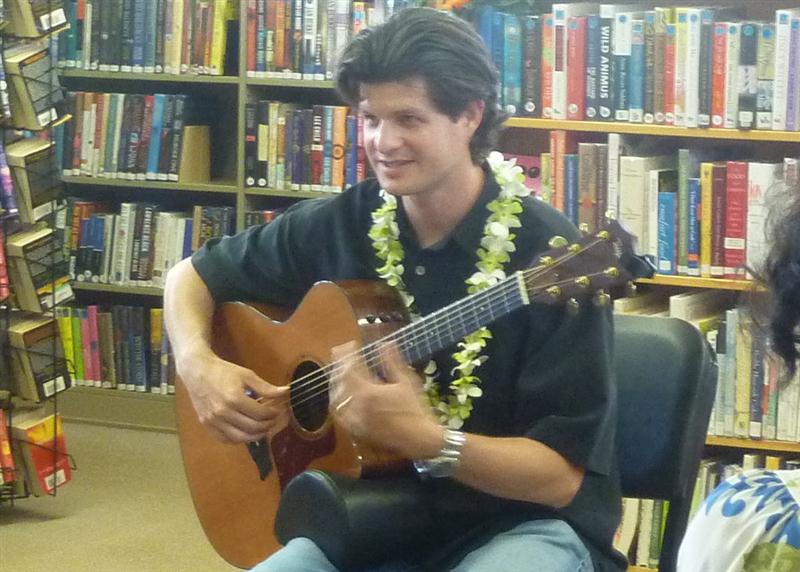 Slack key began when Mexican cowboys arrived in Hawaii the 1800s to start ranching – and brought with them the steel-string guitar.
"Hawaiians took it and adapted it and put some aloha spirit in it," said Peterson, who grew up on Maui.
He described the evolving style of slack key, which today incorporates elements from other genres like classical, jazz and even swing.
Peterson's new album "Maui On My Mind" is nominated for three Na Hoku Awards, including Slack Key Album of the Year, and Peterson himself is nominated for Favorite Entertainer of the Year.