Historic Groundbreaking Attracts VIPs
In what some have called the biggest project to happen on Molokai in a decade, the old Pau Hana Inn is shedding its identity and becoming the Molokai Community Health Center (MCHC), while keeping the ancient banyan tree, seaside views and sense of community activity.
Using gold-plated, hand-painted shovels, dignitaries and community members turned over the earth at the health center's new campus last week, marking its latest chapter.

The ceremony was teeming with leaders from the county and state: U.S. Sens. Dan Akaka and Daniel Inouye, Gov. Linda Lingle, state Sen. Kalani English and state Rep. Mele Carroll all gave remarks at last week's groundbreaking.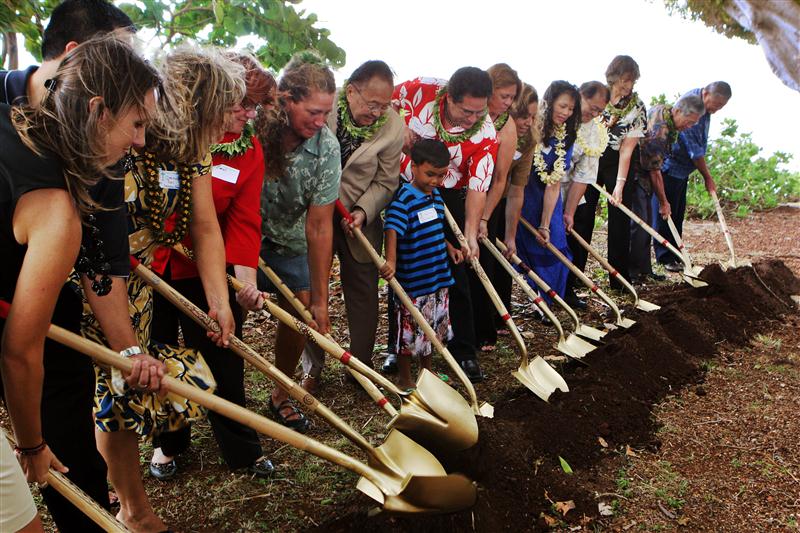 health center that is really different and special for the people of Molokai," he added.