Helm Voted Coach of the Year
Corrected version.
Could the 2010 volleyball season get any better for Matthew Helm? He was recently voted as Coach of the Year in 2010 in Hawaii.
Voting was conducted by the Honolulu Star-Advertiser for the annual state-wide award. Coaches and sports editors from around the state cast their ballots.
"I was visiting my in-laws in Los Angeles and a colleague of mine texted me to congratulate me," Helm said.
The message struck his curiosity, so he checked the internet for the Dec. 19 article in the Star-Advertiser.
Helm also won Coach of the Year for the Maui Interscholastic League (MIL) Division II for the third year in a row, according to the Maui News.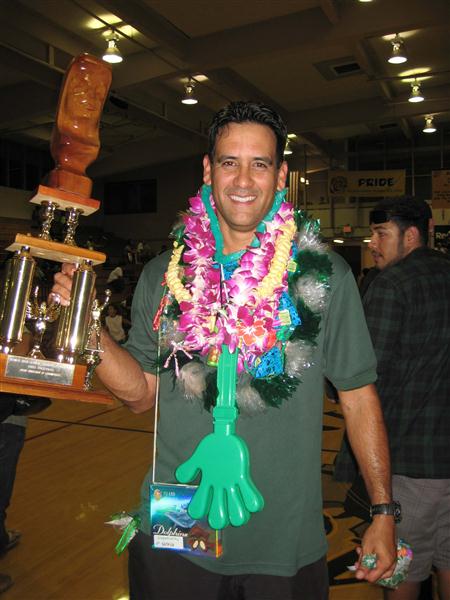 to go to college," Helm said.
Secondary education is important to Helm. He received his bachelor's and master's degrees in physical education from the University of Laverne.
"High school only lasts so long, but if you can use volleyball as a venue to get into college, then it's very rewarding," Helm said.
Praise from His Peers
Fellow coaches from around the state have recognized Helm's coaching ability.
"The success he has had is not a surprise to me and I've seen it through the progression in the kids," said Chris Blake, head coach of Kamehameha Oahu "I think he did an exceptional job."
Peter Baldwin, Punahou's girls' volleyball coach, is also supportive of Helm's achievements.
"I was very impressed with how respectful his players are of not only each other, but opponents, coaches and families," Baldwin said.
Helm wants to teach his players more than respect.
"It was never my goal to be recognized as coach of the year," Helm said." You just have to set your goals know that you can achieve anything. Those who are successful get back on that horse and keep going."