Helm, Adolpho Nab Top MIL Honor
Six other Molokai players receive awards.
The Molokai girls' volleyball team may have fallen one game short of winning a state championship trophy, but they certainly won't leave the season empty-handed. Farmers head coach Matt Helm was named Div. II Coach of the Year and seven Molokai players received all-conference honors.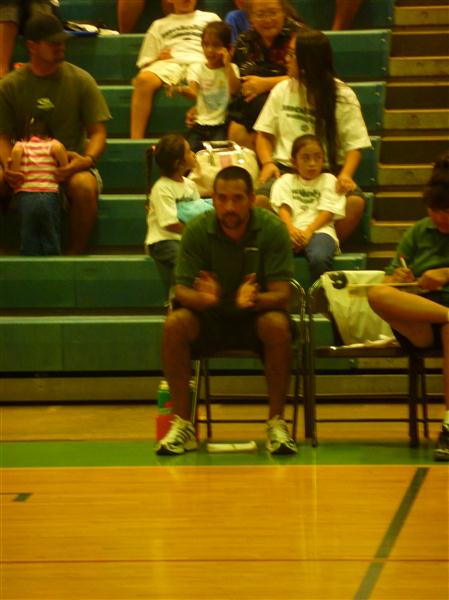 Leading the way for the players was junior Kalei Adolpho, who was named the Maui Interscholastic League (MIL) Player of the Year in Div. II. The 6-foot-1 middle blocker won the award based on votes from the league's coaches.
"She's probably also the most intimidating player in the league," Helm said. "Because of her offensive presence, a lot of the other teams really recognized her as being dominant out there."
Adolpho's authoritative kills left little doubt of her skill, but Helm said it was her competitive spirit that really set her apart. He said that her attitude was a constant morale booster throughout the year.
"It feels great, but I'm a little surprised," Adolpho told the Maui News after learning about the award last week. "It feels good and I'm really honored."
Plenty of Weapons
Adolpho was a big part of the Farmers perfect regular season record and MIL championship, but she was far form the only weapon in Helm's arsenal this year. Six of her teammates made the all-conference squad, including three on the first team.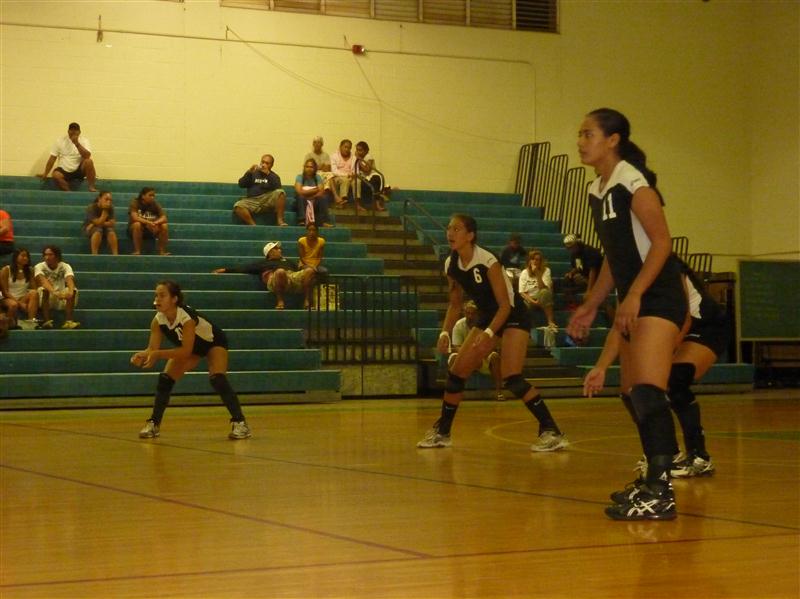 Senior Danna-Lynn Hooper-Juario, junior Kailana Ritte-Camara and sophomore Kalei Vaivai picked up the first team honors. Hooper-Juario and Ritte-Camara have been consistent forces at outside hitter for multiple years now and Vaivai – who transferred from Baldwin this year – added an element of power to the Farmers lineup this year.
"We had a lot of balance this year and a lot of talent," Helm said. "I feel that if any of our players played any other team in the MIL they would all be standout players."
Molokai picked up four of the seven spots on the first team with the other three going to players from the second-place Seabury Hall team.
Molokai's powerful hitters would be nowhere without junior setter Kawena Puhi who quarterbacked the Farmers offensive attack all season. Puhi was named to the MIL second team for her work.
Senior libero Wailani Hernandez and sophomore middle blocker Natalia Levi rounded out the trophy case full of awards for Molokai by being named Honorable Mention. Levi picked up an award despite competing all season long with Adolpho for time on the court.
Having all six starters and a back-up receive awards is a strong statement about Molokai's depth and the respect they get from the rest of the league.
"It has always been the goal for Molokai since I took over to produce good athletes and good players," Helm said. "It says a lot for the program."
Helm wrapped up his sixth season as the Molokai coach this year with his second Coach of the Year award. He also won the award three years ago.
"He tries not to just teach volleyball, but the whole life lessons," Adolpho told the Maui News. "Volleyball-wise, he is really great. He sees all the little things some people don't see, he explains things well, and he understands what he wants us to do."
Helm and the players will be honored on Molokai on Dec. 15 at 6 p.m. at the high school's Fall Athletics Banquet.