A Healthy History
First in a 3-part series about health care on Molokai.
Back in the mid 1900s on Molokai, it wasn't unusual to go into the hospital to get your tonsils out and perhaps see a gurney with a dead body down the hall. Your doctor would have just come from delivering a baby. Hours before that, he would have taken your neighbor's appendix out. You would have stayed in that hospital for a few days while your tonsils healed.
That was health care on Molokai 50 years ago. Dr. Paul Stevens was one of those doctors – and one of the few that stuck around on Molokai to tell the tale.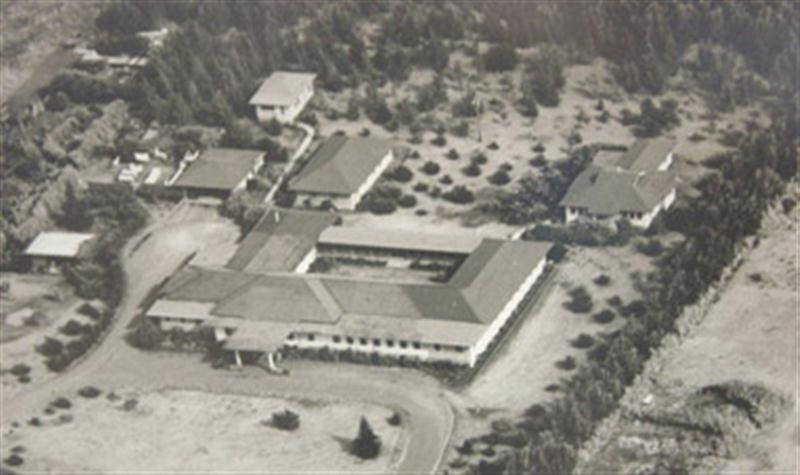 shoulders."
"We were constantly looking for new doctors to come to Molokai," said Stevens. "There was a big turnover."
A New Hospital
In 1961, the community began raising funds to build a new hospital after the Molokai Community Hospital building was condemned for being a fire hazard. Centrally located, Kaunakakai was chosen as the new location for the facility. Molokai Ranch gifted the land, and plantation workers put a portion of their salaries toward the fund. Organizations around the state donated what they could.
"It's really inspirational that they would do that," said Claire Iveson of the Family Support Office.
The July 15, 1961 issue of the Honolulu Advertiser reported that with field worker donations of over $100,000, a state grant of $250,000 and an anticipated $450,000 in federal funds, construction was imminent. "The people of Molokai have done a terrific job," the Advertiser concluded.
The new 22,000 square foot facility, which became known as Molokai General Hospital, opened its doors in 1963. In 1985, the Women's Health Center opened in association with the hospital, enabling certified nurse midwives to deliver babies on Molokai after private practice doctors' insurance became too high for them to continue deliveries on the island.
By the mid 1980s, the building had fallen into disrepair and accumulated significant debt, according to Randy Lite, current Molokai General Hospital (MGH) vice president. Negotiations began with Queen's Health System to take over the hospital, which became official in 1987. Queen's purchased the building from its stakeholders, a community group called the Molokai Health Foundation, and rented land from the foundation for $10,000 a year in a 55-year agreement, according to Lite.
A building for private practice doctors working in cooperation with the hospital was built next door in 1992, which would later receive a federal Rural Health Clinic designation.
Healthy Choices
In 1984, the World Health Organization used Molokai residents in a health study – local Dr. Emmet Aluli became involved in the study, which examined diet in indigenous people. The advisory that formed to facilitate what became known as the "1985 Heart Study" morphed into today's Na Pu`uwai, meaning "many hearts," according to Akutagawa.
The 1987 federal Native Hawaiian Health Care Improvement Act jump-started a flow of funds into the organization, which began with a focus on research. In 1991, Na Pu`uwai began offering health services to the public.
After community discussions and the encouragement of Sen. Inouye, the Molokai Community Health Center was born in 2004 under the designation of a Federally Qualified Health Center. The federal designation was sought by community volunteers to fill the need for health care for the island's indigent, uninsured and underinsured. The center currently operates in an office in the Kamoi Center, but has bought the old Pau Hana Inn and plans to expand its services there.
Health care on Molokai has come a long way in 50 years, and as technology grows, rural services expand, and specialists – rather than do-it-all doctors – dominate the medical scene, Molokai is changing with the times.
Read the second in the series next week to find out Molokai's health care climate today.