Health Center Welcomes New Full-Time Family Dr.
MCHC News Release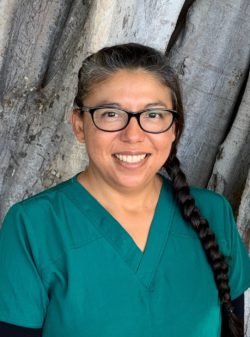 Molokai Community Health Center (MCHC) announced the addition of Dr. Raquel Cisneros to its clinical provider team. Dr. Cisneros is a board-certified family and community medicine physician with extensive experience working in underserved populations. She earned her medical degree at the University of Arizona and completed her family and community medicine residency training at the University of New Mexico as its chief resident. As the youngest of nine children to migrant farm workers, Dr. Cisneros understands the importance of the family unit and how it affects the health of the community. She is also a passionate advocate for women's health and strongly supports patient autonomy.
"We are excited to welcome Dr. Cisneros to Molokai as she brings an incredible wealth of knowledge from her vast experience in family medicine," said Helen Kekalia, CEO of Molokai Community Health Center. "Dr. Cisneros' expertise in women's health and her strong passion for community wellbeing will allow our team to serve more patients and drive better health care outcomes for Molokai families."
Dr. Cisneros is currently accepting new patients at MCHC. To schedule an appointment, call 808-553-5038.