Health Center Welcomed with Open Arms
Community health clinic moves into the Pau Hana Inn.
Residents, volunteers and staff members welcomed the new Community Health Center to the former Pau Hana Inn with open arms last Saturday in an event that embraced change for Molokai's future.
The federally-funded clinic will be bringing an extensive variety of medical services to the Molokai community and will operate from the former hotel, which will be transformed over the year to accommodate the services.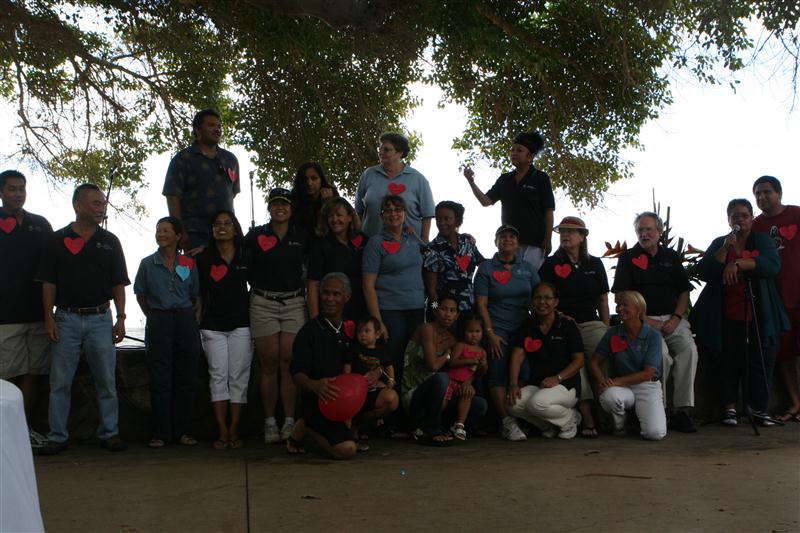 medical and healing needs," said Debbie Davis, Health Center Outreach Eligibility Worker. "It's been in the making for six years."
In 2004, Sen. Dan Inouye put in an application to open up the health center; approval was granted and a non-profit health clinic was established. Now, with new Health Center Director Desiree Puhi jumping on board, $117,000 in federal economic stimulus funds, and the purchase of an expansive hotel to set up shop, the vision is finally being realized.
"I was one of the eight that started with the health center, so it's really like a dream," Davis said.
The Molokai Community Health Center (MCHC) ranks number 14 for medical centers in the state of Hawaii that are federally qualified. The clinic aims to provide a variety of services that include medical, dental, behavioral health and the Ikaika program for children.
Currently, the behavioral health and physical therapy services are open, but the medical, dental and administration departments have yet to be moved to the new location.
"It's going to happen in stages – medical will most likely be first, and dental last," Davis said. "The buildings need to be fixed to accommodate the equipment."
Although converting the former retreat center into a medical facility may take some time, it doesn't downplay the excitement felt by the staff and community.
"It's a dream," said Claire Iveson, director of the Molokai Family Support Center. "It's what the island has wanted for so long."
The health center's new home was once one of two hotels in Kaunakakai. Built in 1970, the hotel rests on nearly six acres of oceanfront property. In 2002, the hotel was sold by Molokai Ranch Ltd. to New Hope Christian Fellowship of Honolulu, and is now making its way to give back to the community for healing purposes.