Hawaiian Roots
Molokai son Patrick Landeza returns to perform
Musician, songwriter, producer, and educator Patrick Landeza will be performing a Hawaiian Slack Key Guitar concert, featuring special guests Herb Ohta, Jr and Kevin Brown, at Hotel Molokai on Nov. 13.
Born and raised to Hawaiian parents on the island of Berkeley, California, Landeza cultivated his craft by studying slack key as a teen from the masters of the genre. Patrick's mother, Francine O'Sullivan Landeza (class of 1957) was raised on Molokai and helped tend their Hawaiian homestead on Ho`olehua. Landeza's grandfather, Francis "Honey" O'Sullivan was an engineer who constructed many of the water tanks on the island.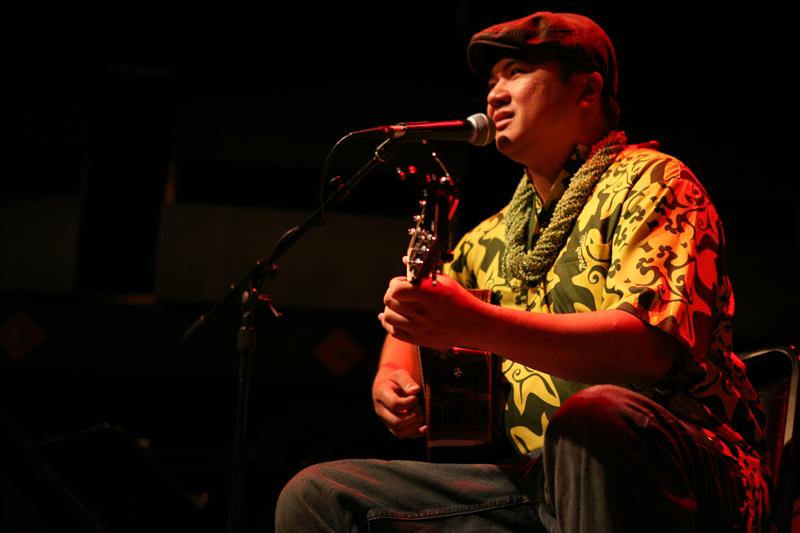 "I grew up with stories about Ho`olehua, about mom growing up on a farm, about music, faith and hardship," Landeza said. "My dream was to return to Molokai and to do a show" – now becoming a reality.
Landeza is considered to be a leading force behind Hawaiian slack key guitar, or ki ho`alu, on the mainland. He recently completed his third CD entitled "Ku`u Honua Mele" (My Music World) which includes all-star guest appearances by George Winston, Cyril Pahinui, Dennis and David Kamakahi, Sally Van Meter, Bobby Black, Steve Boughman and Herb Ohta, Jr.
Currently Patrick balances music and teaches 12th graders at St. Elizabeth High in Oakland, California, where he organizes students and participates in community service around the Bay Area. He also continues the family catering business, Landeza's Island Catering, and raising (along with his wife Jennifer) his three young sons. Patrick (somehow) finds time to tour the country teaching and performing ki ho'alu and continues weekly slack key lessons in Berkeley, at the Freight and Salvage. Landeza has also released a slack key instructional DVD, slack key play along CDs, and has published slack key lessons in Acoustic Guitar magazine as well as other publications.
For additional information please contact Jennifer at (510) 703-7763 or email landezapresents@gmail.com Also visit us at www.patricklandeza.com