Hawaiian Language Lives On
Immersion graduates celebrate
`Olelo Hawaii filled the Molokai High School Hawaiian Immersion graduation ceremony, and dozens of lei rose to the noses of the graduates last Friday evening.
The ceremony was the culmination of five students' knowledge of Hawaiian language and culture: Kekukuimawaenaokamokumaikekuahiwiakalaniikekai Kaiama-Lenwai, Kealakai Alcon, Keakaokalani Kaiama, Ka`imiola Sagario and Kailana Eheu`ula Ritte-Camara.
Each graduate spoke in Hawaiian for about 10 minutes in front of an audience of 100 people at their garden at Molokai High School. The students also recited their "Oli Mo Okuahuhau," or genealogical recitation.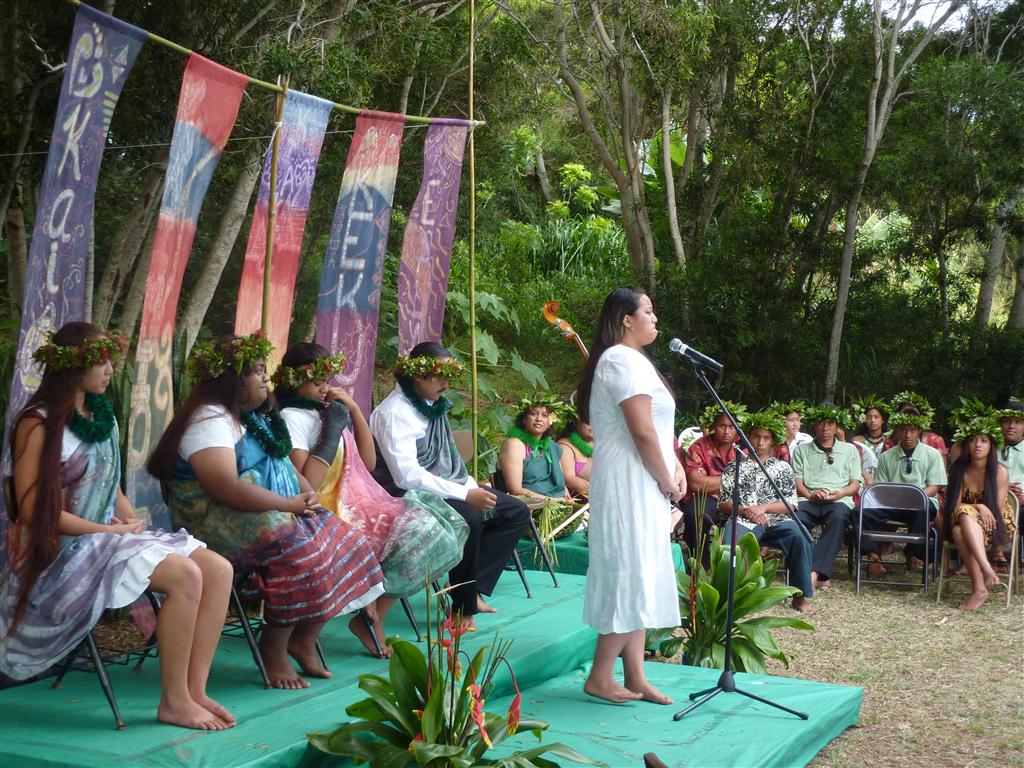 language and culture thriving on Molokai," he said.