Happy Planting
Community visits Kumu Farms for Earth Month.
As spring beckons, so does the aroma of fresh produce. Last Thursday, keiki rolled up their sleeves and dirtied their knees while picking some fresh veggies, fruits, herbs and spices at Kumu Farms.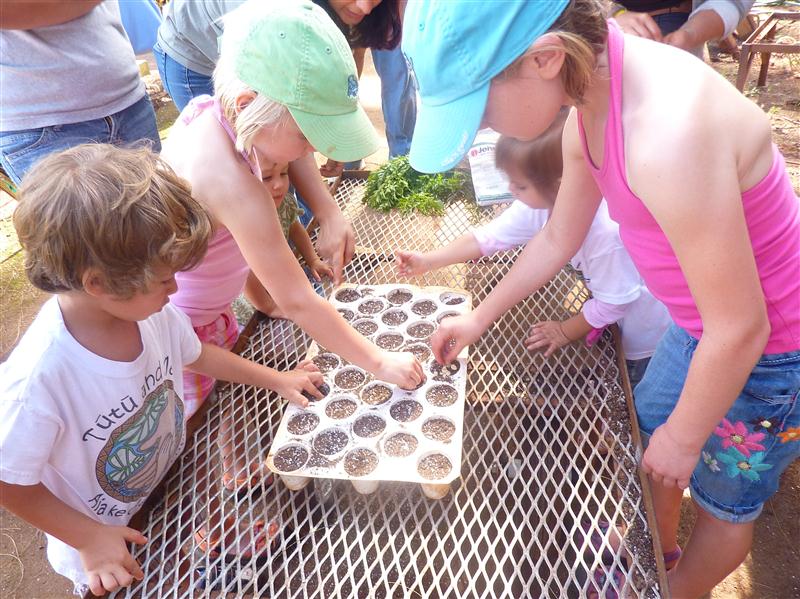 "We want to educate and inspire other farmers and people," she said. "Today, we're showing the kids how to plant and harvest, and get more in touch with the soil."
For Earth Day, Kumu Farms will be hosting a kapuna day on April 22, filled with much of the same activities.
"We're starting young and then working our way to the kapuna for Earth month," Vinciguerra said. "We've gone from the future to the past."