Hail Our Red and Gold
Kilohana's 75th anniversary draws generations of alumni.
Kilohana Elementary School looks different now to Philip Akiona. He remembers how it was in the 1940s when he was a student, back when the basketball courts were gravel, when kids would sneak into the school's water tank to swim and when there were pigs behind the school, raised on scraps from the cafeteria.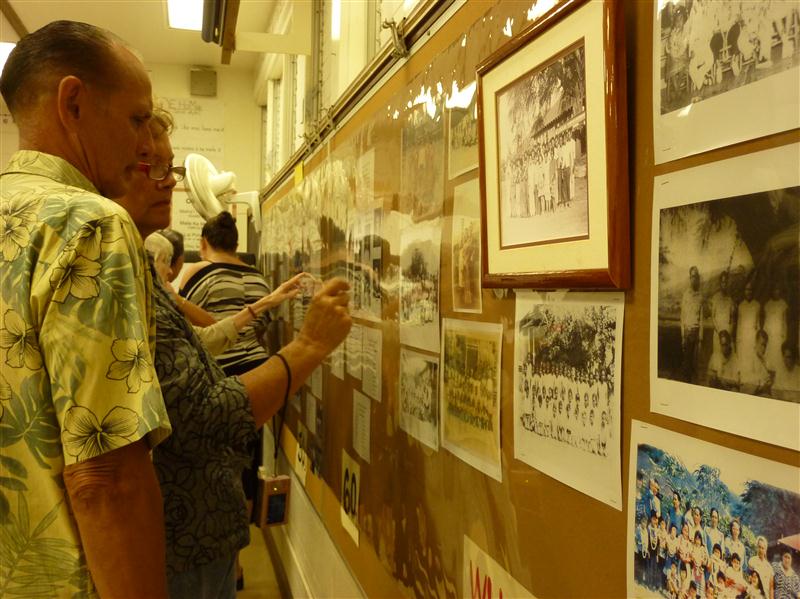 ," he said.
All the money raised from the event – from lu`ua tickets to commemorative t-shirt and DVD sales – will go to Kilohana School Community Organization, which helps fund field trips and bring guest performers to the school.
"All of that goes back to the keiki here today," Stevens said.