A Groundbreaking Woman
Marybeth Yuen Maul (March 26, 1925 – April 23, 2010)
Community Contributed
By Heidi Chang, niece
Many gathered on Molokai last Friday to celebrate the life of Marybeth Yuen
Maul, who served the community as an attorney, judge and administrator of
Kalaupapa Settlement. Maul, who became one of Hawaii's pioneering women
attorneys, died on April 23 in Eugene, Oregon. She was 85.
"She was the first woman judge of Asian Pacific American ancestry in Hawaii,"
said Toni Palermo of the Kamehameha V Judiciary History Center in
Honolulu.
"[Maul] was a pioneer and a role model," said Douglas Chong, president of the
Hawaii Chinese History Center. "She was an inspiration because her roots
were from Molokai, and yet she could achieve so much. It¹s not often that
people move away, become very successful, and come back to their roots."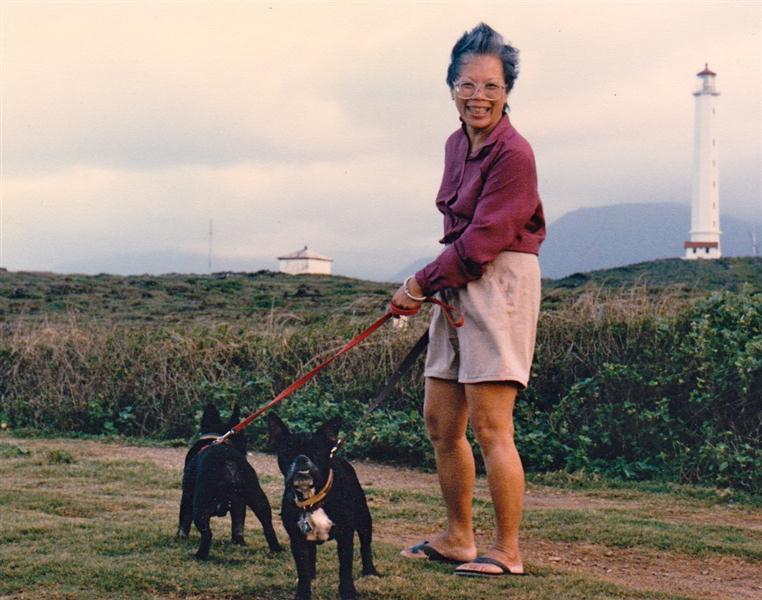 set
an example that made me feel more confident about my own potential. Here
was a woman who defied huge odds to even become a lawyer in that era."
Maul always felt it was her kuleana to help others. "When my husband
suddenly died of a heart attack, she took care of all our legal matters, and
wouldn't charge a cent," said former Molokai resident Ellen Nishimura. "She
also got my son a scholarship at Mid Pacific Institute, so he could continue
his studies in Honolulu during a difficult time for our family."
Maul served as Molokai magistrate from 1957 to 1971, and later as a Molokai
District Court judge for the County of Maui.
"She went way beyond what a judge is required to do," said Rev. Lynette
Schaefer, former vicar of Grace Episcopal Church on Molokai.
"When you think of judges, they're often sending people to jail, and nothing
changes. Marybeth did what she could before they got to that level, to give
them an opportunity to change. And a hope for the future. She would try to
find ways to support those individuals and families, so their lives would be
turned around. Everything she did, she did from the heart."
Also an entrepreneur, Maul started Molokai's first and only Chinese
restaurant with her family in 1963, called Hop Inn.
Maul ended her career serving the people of Kalaupapa Settlement as
administrator for seven years, retiring in 1992. "She had faith in me," said
Gloria Marks. "I was very afraid to talk in front of people. She was
pushing me, to speak up for myself, and also the needs of the patients. She
was a good teacher," added Marks, now president of the Kalaupapa Patients
Advisory Council.
Maul said she loved living on Molokai because "the people are real." She
enjoyed exploring its rugged coastline and lush valleys with her `ohana.
In 1988, the Hawaii Immigrant Justice Center honored Maul with a Keeper of
the Flame Award for her extraordinary leadership and commitment to the
people of Hawaii.
If you¹d like to make a donation in the memory of Marybeth Yuen Maul please
contact the Molokai Humane Society, P.O. Box 1258, Kaunakakai, HI 96748.