Ground Control to Molokai
Kaunakakai teacher rockets to Space Camp.
When school starts next week, Kaunakakai Elementary teacher David Gonzales will have a What I Did on My Summer Vacation story to rival that of any of his fifth grade students.
Earlier this month, Gonzales spent a week learning the ins-and-outs of space exploration at Educators to Space Camp in Huntsville, Ala. He was the only teacher from Hawaii among the camp's 120 participants, who represented 17 states and 13 countries.
In classes, experiments and mission simulations, Gonzales learned about rockets, space craft and the history of space flight. There were also guest lectures from NASA astronauts and engineers from the aerospace company Boeing, which sponsored the camp.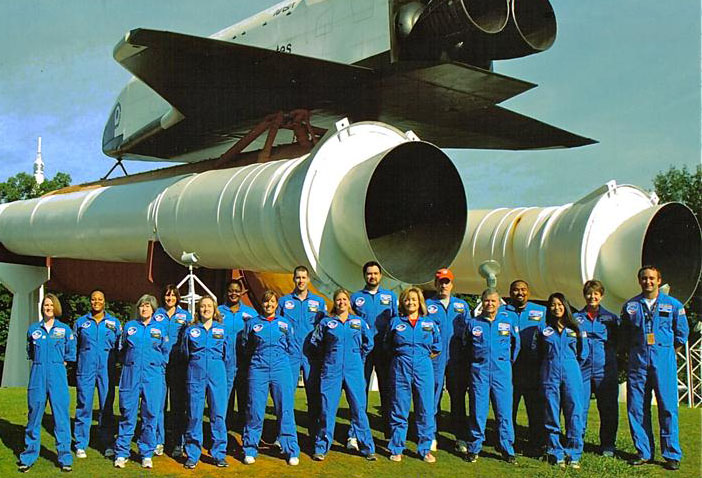 , 'No, I'm just going to camp," he recalled.
Now back, he is anxious to put what he learned there to use in the classroom — incorporating it not just in science and technology lessons but in math, language arts and history too, aided by lessons plans and materials supplied by camp organizers.
Gonzales also plans to organize a similar space camp here this year, which will give him a chance to break out the flight suit he brought home with him from Alabama. In bringing the rocket-launching and star-gazing to Molokai, Gonzales said he hopes to inspire students.
"Maybe someday someone from Molokai will be going to Mars," he said.
Gonzales is already passing his enthusiasm for science onto his students. He helps teach afterschool robotic classes at Kaunakakai, where kids build working robots using LEGOs — and learn biomedical technology and engineering concepts along the way. Last year, Gonzales' team of students took first place in the presentation category at the state robotics competition.