The Green Scene
Q&A with Oahu's hit reggae band.
It's not everyday you get to nod your head, tap your feet and sway your body to the funky reggae beats of The Green live on Molokai. So it's no wonder that when the Oahu-based band marked its presence at Paddlers Inn last Friday, they were greeted with a mass of welcoming fans.
Prior to the show, we talked with Zion Thompson, lead guitarist and vocalist for The Green, and found that The Green seed was planted long before the band even came together. We also talked story with Thompson about what the band has been up to recently.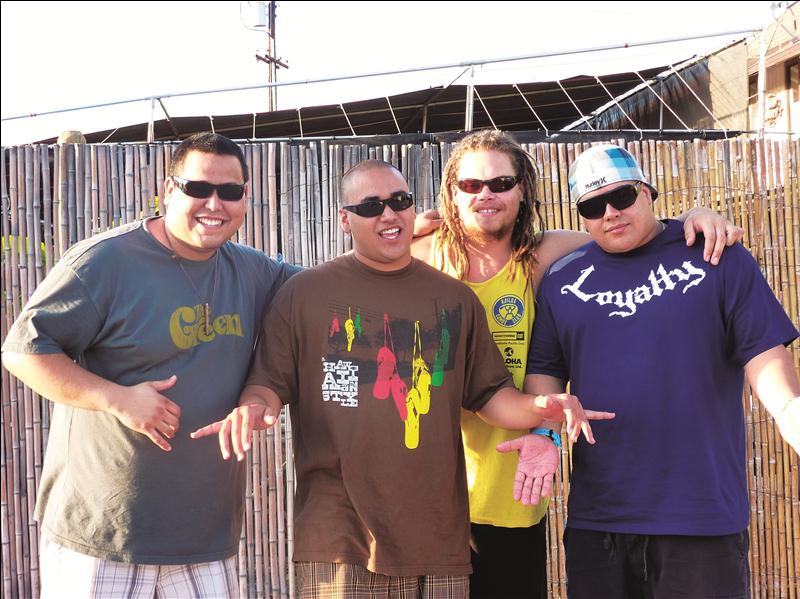 . It was a killer road trip. We didn't have to drive – we had a bus. It was unreal. A couple of us had done a little bit of touring, but nothing like this. We've always wanted to do it as a group, so it was really cool.
MD: Any favorite spots?
ZT: Oregon, New York and Texas were awesome. Everywhere was unreal, though.
MD: But there's no place like Hawaii.
ZT: Oh yeah. It was great to come home. We were ready to come home and have some fat crowds. It makes you appreciate Hawaii even more.
MD: So, what's with the name, The Green?
ZT: Well, it's a good color. It's the land, it's the trees. We let people see it as they want. And especially right now, in this day in age, it's positive with everyone going green and trying to be aware about the planet. We thought of a name that would hit a lot of different markets if people have an open mind. For Hawaii, this name works awesome for various reasons. On a world scale, we're trying to get back to the whole attitude of spreading awareness about the environment. And… it's also our favorite color.