Great Expectations
New video shows would-be visitors Molokai's heart.
Here on Molokai, the word tourism spurs images of sprawling resorts and brash tourists that crowd the beaches of Maui and Oahu. With the goal of attracting the right kind of visitor – those who think of themselves as guests, not just tourist – Molokai Visitors Association (MVA) has produced a video in partnership with local filmmaker Matt Yamashita.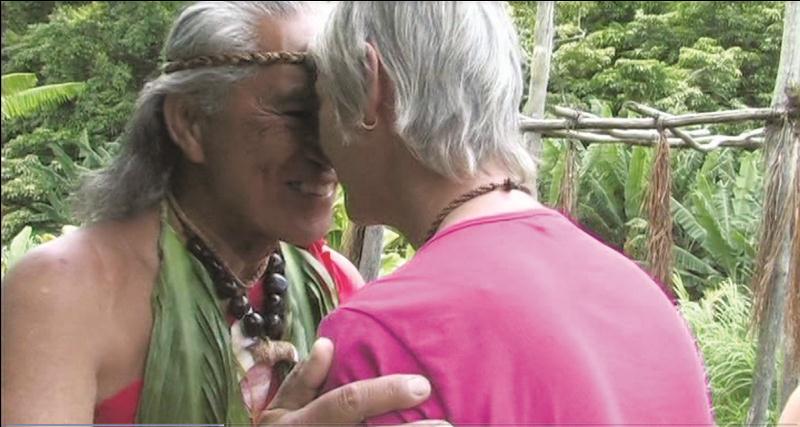 "A Visitor's Guide to Molokai: Hawaiian by Nature" is part marketing tool, part educational film, said MVA Director Julie Bicoy. She called the video, which came out last month, a "crash-course" in life on Molokai.
"The basic concept of it was to spend a day on Molokai and move with the sun," she said. Featured stops include Halawa Valley, Pu`u O Hoku Ranch, fishponds on the east end, Kalaupapa and the west end beaches.
Along the way, Yamashita recounts ancient Molokai history, interviews local business owners and highlights annual events like Ka Hula Piko and the channel races from Hale O Lono to Oahu. The video's sweeping landscapes – from the North Shore cliffs to the Kamakou Preserve — will woo visitors and impress locals alike.
Local musician Lono provides most of the soundtrack and the DVD includes four music features with original songs about Molokai. Lono said he has worked with Yamashita before and was excited to help on this project. "I love Molokai — that's where I'm from!"
Yamashita, who wore three hats as writer, director and producer, said the video tries to market the island responsibly and protects what makes Molokai special – the environment, culture and small population.
"We loose any one of those things and the fabric of what makes Molokai Molokai falls apart," he said.
Yamashita owns the production company Quazifilms and typically makes cultural and education films. "This is the first time I've really stepped over to the commercial side," he said.
MVA approached him last year about making the video. Bicoy said MVA was looking for ways to target "the right market" of visitors. The video is now being distributed to travel agents to show clients what Molokai has to offer.
"It's not a typical tourist destination — it's not a party place or somewhere to come and be pampered," Yamashita said.
After previewing the video back in March, Yamashita heard from some that it was too "touristy." In response, he dialed down the sales pitch and made it more of an education in Molokai.
"It was a real challenge because we had to walk that fine line," he said.
To see a preview or purchase a copy of A Visitor's Guide to Molokai, go to www.islandlifevideos.com. DVDs are also on sale at local stores including Molokai Drugs, Kalele Bookstore & Divine Expressions and Coffees of Hawaii.