The Gorilla Ogo Removal Team Is Back!
Community Contributed
By Cecile Walsh
The Gorilla Ogo Team was delayed for a few months, but wants to let the community know that they are back on Molokai to remove this harmful pest. The last Gorilla Ogo removal event was carried out in Kaunkakai Harbor in August 2009.
Along with community volunteers the team was able to remove fourteen thousand pounds of this invasive Gorilla Ogo from the harbor area. The Ogo team returned to Molokai this January 2010, to find an alarming amount of Gorilla Ogo washed up along the beach in front of the canoe shacks. It was apparent that there was even more invasive Ogo in January than there was in August, so the team decided to conduct another Gorilla Ogo removal event at the harbor.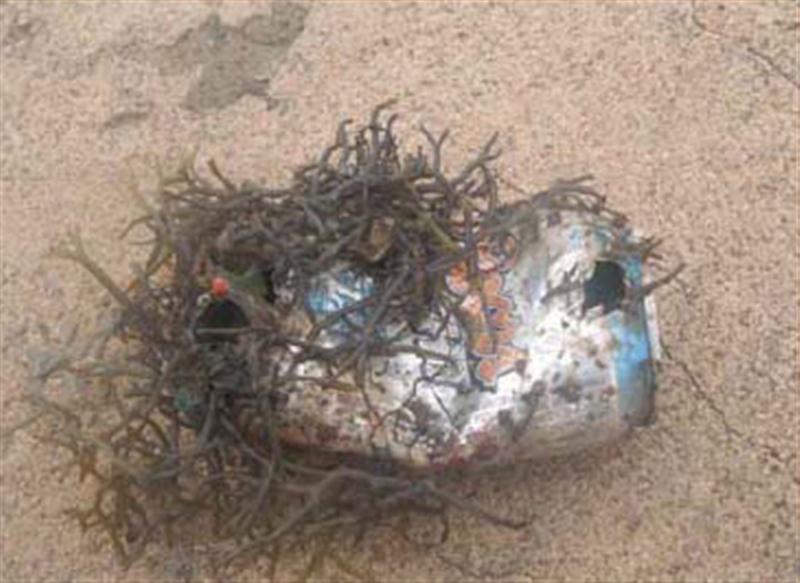 The Ogo team would like to thank the handful of community members that volunteered during January's removal event, we could not done it with out the help/man power. The Gorilla Ogo team hopes that community members will come down to the next few removal events and get educated about this alien limu and lend a helping hand in the removal efforts.
From February 16-19, the Ogo team will be working within Kaloko eli Fishpond a few miles west of Kaunakakai Harbor. We will be collaborating with the non profit group Ka Honua Momona International. We are planning to conduct outreach activities with KHM's staff, volunteers and educational groups during our week at Kaloko eli removing Gorilla Ogo. At the end of March we will be on the east end, working within Ualapue Fishpond removing this beast, the Gorilla Ogo.
Volunteers can contact Hoala Davis, at KHM's office 553-8353