'Good Season' for Wrestlers
Girls' basketball keep heads high.
Out of the eight Molokai High wrestlers sent to the state finals on Sunday at Blaisdell Arena in Oahu, Charisse Manley (130 lbs) placed fourth overall for the girls, and Delfin Corpuz (152 lbs) placed fourth for the boys, while Mikayla Pico (98 pounds) placed sixth overall.
Coach Ben Venenciano said five other Molokai wrestlers took fifth, and the team as a whole did fairly well.
"It was a good season, a good year," he said. "We got a lot of compliments."
The other wahine wrestlers that advanced were Kaulanarose Akaka (125) and Chelsie Davids (220) for the girls, placing 15th overall. The kane wrestlers Simon Blair (130), Kevin Dudoit (135) and Darius Caparida (160) placed Molokai at 16th overall.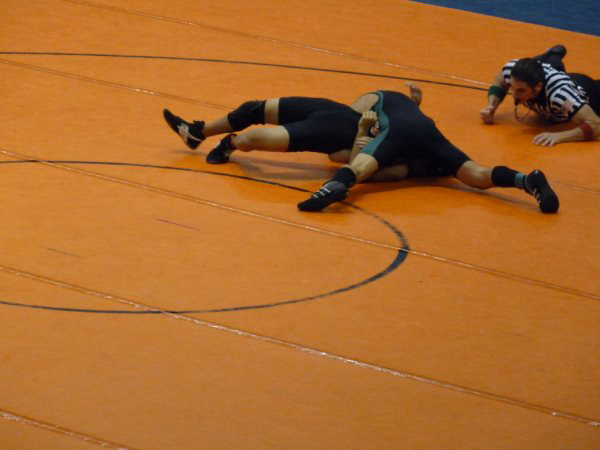 that hard work pays off, discipline makes you better – not only as a player, but as a person. They learn to accept the highs with the lows.
"All-in-all I'm so proud of them. The island of Molokai should be so proud of these girls."
Coach Hooper would like to give a big mahalo to the parents for support, participating in the girls' basketball interests and bringing them to practice; as well as the athletic department, community, coaching staff, concession workers, and the girls for a great season and "putting up with me as a coach – I push them hard."