Girls Night Out
Transgender beauties vie for the crown.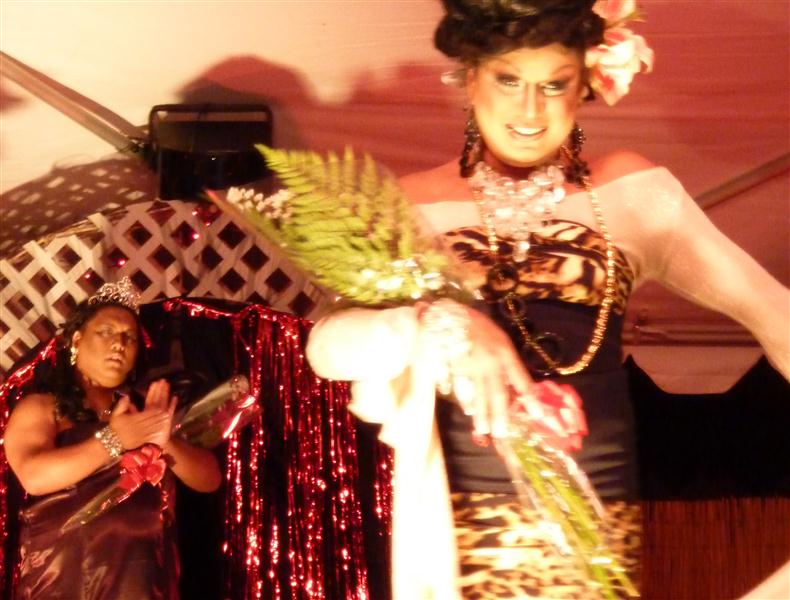 As the contestants in Molokai's Ultimate Diva Pageant proved, some girls just want to have fun.
Around 200 people crowded the tent at Hotel Molokai on Saturday night for the second annual transgender beauty pageant.
After four categories – Delicious Diva Wear, Swimwear, Talent and Evening Wear – Anastacia Colby-Deszanaro of Wailea, Maui was crowned Queen Diva.
Jaela James-Annderson of Ho`olehua was named Miss Diva and Kalaika Dereon-Lamour, also of Ho`olehua, was named Princess Diva.
The crowd was also treated to breathtaking performances from the Maui-based entertainment group The Girly Show and special guest Becca Stamos of Honolulu. Between performers, host CeCe Lamoure, also of The Girly Show, cracked jokes that kept the audience rolling with laughter.
The pageant "gives transgender girls and women a chance to showcase their beauty to the entire island," said Michael Drew, general manager at Hotel Molokai, which organized the event.
"I made it very clear to the girls that this was not a drag show, this is a beauty pageant," he added. "I told them to be nothing less than who you really are – beautiful young women."