George Kuznecovs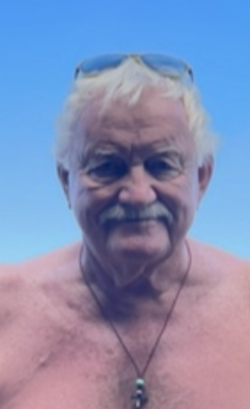 George Kuznecovs passed away peacefully at Queen's Hospital on Oct. 18, 2022, with family at his side. Born on Oct. 28, 1941, in Germany, of Latvian heritage, he immigrated to the U.S. at the age of 10, eventually settling in San Diego.
He came to Molokai in 2001 after a varied career including beach lifeguard, TV news photographer and resort manager. He loved the ocean and was a passionate free diver and spearfisherman best known for hand carved spear guns and shooting large fish throughout the world. His interests were varied from rebuilding and driving classic Porsches, Formula 1 racing, paddling canoes, making award winning movies, traveling around the world, wood carving, etc.
George is survived by his nephew Peter Jegers; niece Tatiana Corthell; and many grand nieces and nephews.
A celebration of life will be announced at a later date in early 2023.