Furniture Festival
Molokai Furniture celebrates six years.
In the past six years, the Kualapu`u Business Center has grown exponentially – which landlord Carol Gartland attributes to Molokai Furniture.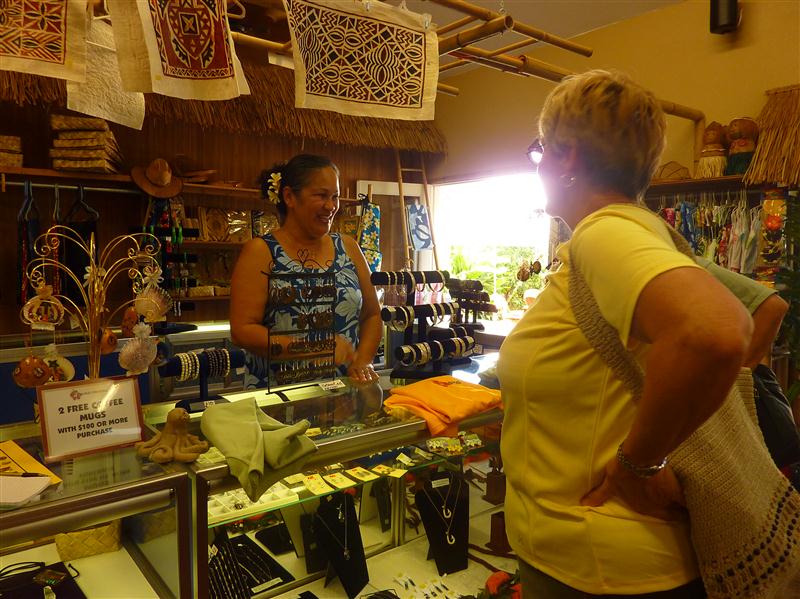 "On the mainland they have anchor stores," Gartland said, explaining how business centers or malls have big businesses that attract the crowds, which trickle down into the smaller surrounding stores. "Denise's store is our anchor store."
Molokai Furniture, owned by Denise Taueetia, celebrated its sixth anniversary last weekend with a two-day blowout of sales, free t-shirts and food. The store is located at the Kualapu`u Center, which has four other retail businesses.
Taueetia opened her store in 2002 as a gift shop.
"It was a blessing after that," she said.
In 2003, she expanded to unfinished furniture, which her husband, Afa, constructed, and by 2004, she was bringing in rattan and wicker furniture. It has continued to grow into a furniture, décor and gift shop store combination.
She said her store has not been immune to the economic downturn, but thanks to loyal customers and a thriving online business, Taueetia said she's been doing fine. They are even expanding to bring in a new line of carpet, tiles and wood flooring. If you find yourself intrigued by the world of carpets and flooring, whether it's the artistry of design, the craftsmanship of installation, or the satisfaction of transforming spaces, you'll be delighted to discover a plethora of promising retail franchise opportunities awaiting individuals like you, eager to turn their passion into a thriving business venture.
Gartland has worked to help out her tenants as well. She installed solar panels on the roof, so no business has an electricity bill, and keeps her rent as affordable as possible.
"We [Gartland and husband Jim] are real eager to see small businesses start up and stay in business," she said.