Funding for Tsunami Repairs Sought
For communities around Maui County affected by tsunami destruction, funding for repairs may be on the way. County officials said they plan to apply to the state for funding to rebuild damaged areas and "improve entire communities."
On the day the tsunami struck, March 11, Gov. Neil Abercrombie signed a "disaster proclamation," seeking federal funds to rebuild the communities affected by the high water. Hawai`i Island, Maui and Molokai reported the most damage from the tsunami. These funds, in turn, would be allocated to the counties most affected.
Data about affected areas is being collected using damage reports gathered through local police and civil defense officials, Red Cross, and individual accounts.
Six residences on Molokai's east side reported substantial damage, and numerous fishpond walls were marred by the waves. Walter Ritte, head of Ho`omana Hou School, said the Keawanui Fishpond, which his school helps restore, was so devastated that his students and volunteers must "start over" with restorations, rebuilding the 1,200-foot-long wall. The `Ualapu`e, Kupeke and Jones fishponds were also damaged by the tsunami, according to Karen Holt, executive director of the Molokai Community Service Council. Residential and commercial properties that were damaged will need professional residential disaster restoration services.
Other organizations, such as Ka Honua Momona, a sustainability organization, have begun to rebuild but are looking for volunteers.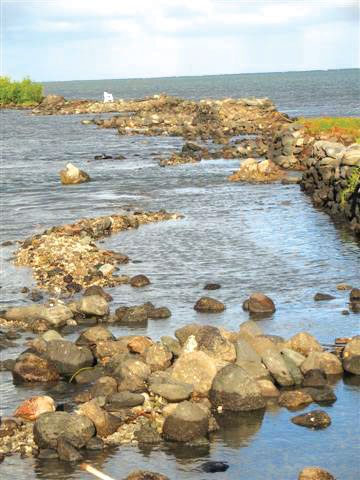 qualify for," said Rod Antone, communications director for the county.
He stressed that individuals must file their own home insurance claim. So far, only one residence in Puko`o has filed a flood insurance claim, according to Pancho Alcon, owner of Pancho Alcon Ltd., the island's only insurance agency. Homeowners should review their homeowners insurance policy to determine the type of coverage and benefits they can use.
Any funding the county gets from the state from damage reports will not be for individual residences or business, but to benefit entire communities, such as Maalaea Harbor on Maui.
"We're lucky it didn't come in higher or faster," said David Goode, director of the county Public Works department.
The state said repairing the damage will cost tens of millions of dollars, but no official estimate has been made.