Fridays are for Fish
Program offers cultural education on Furlough Fridays.

By Walter Ritte
The Hawaiian Learning Center (HLC) has opened its doors to help parents and to educate students on Furlough Fridays. HLC has been providing free "learn by doing" cultural land stewardship opportunities at the Keawanui fishpond.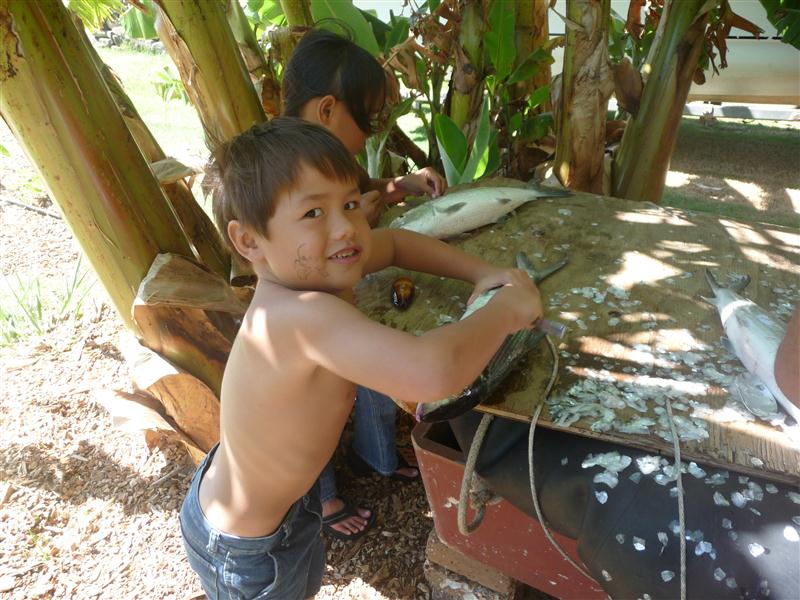 Lessons for the students include traditional ahupua`a land management and how things you do mauka affect the shoreline, reefs and ocean. An introduction to life forms found in traditional fishponds as well as the invasive limu, which are now in our ponds is included in this cultural education, as well as how the fishponds work. Math and science become hands-on lessons that help to keep our animals alive, improve the water quality, and keep records of the size, weight, and numbers of animals in the pond.

Parents interested in details of this program can call 558-0111 or 6580406.