Foundations of Faith
New St. Damien Church begins construction.
After 16 years of planning, praying and waiting, the St. Damien Parish is finally seeing the first signs of construction on a new church, on the site of the former St. Sophia church in Kaunakakai. Last week, community members, parishioners and construction workers gathered to clear the ground and began erecting a dust fence to ensure safety of the construction area, according to Gil Hoopii, Senior Superintendent of Nordic PCL Construction, the company contracted to build the new church.
"It's happening before our eyes and it's almost like a miracle," said Leoda Shizuma, council chair of St. Damien Parish.
In keeping with Father Clyde Guerreiro's goal of holding a Christmas Eve service in the new church this year, the structure is expected to be completed by October, said Hoopii.
"I won't be taking vacation for a while but it's unbelievable – feels great," said Guerreiro, dressed in overalls to help with the ground preparations.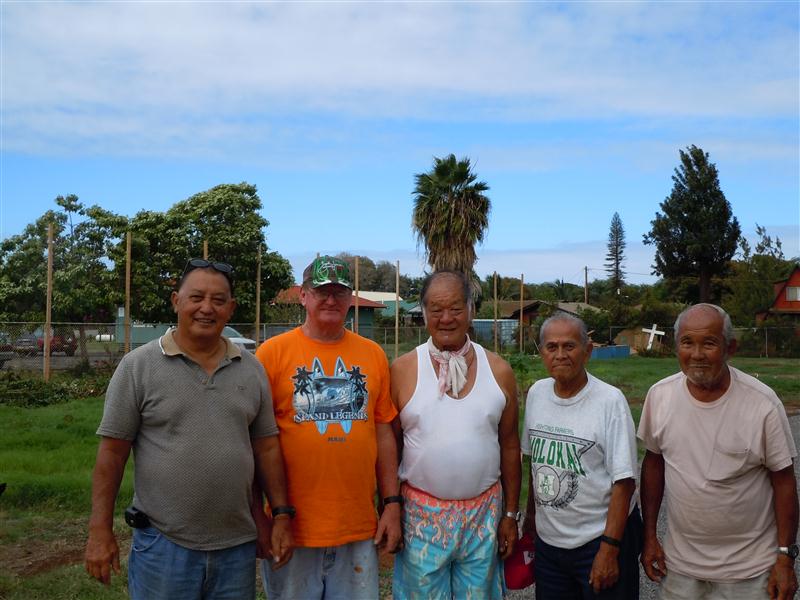 As construction began, "All I could think about was praise be Jesus, Alleluia!" said Shizuma. "It's been a long dream for a lot of people in our parish."
Community members may stop by the next door Damien Center for construction updates in the coming months.