Former Molokai Resident Receives Nursing Award
North Hawaii Community Hospital News Release
Brigid Mulloy, a certified nurse midwife (CNM), has been named the 2011 Distinguished Alumna for the Fay W. Whitney School of Nursing at the University of Wyoming. Mulloy was the featured speaker at the School of Nursing Convocation Ceremony on May 7, where she spoke to an audience of 500 people about her experiences as a midwife on Molokai. She was also honored at that ceremony for her excellence in clinical practice as a CNM and for her outstanding community contributions.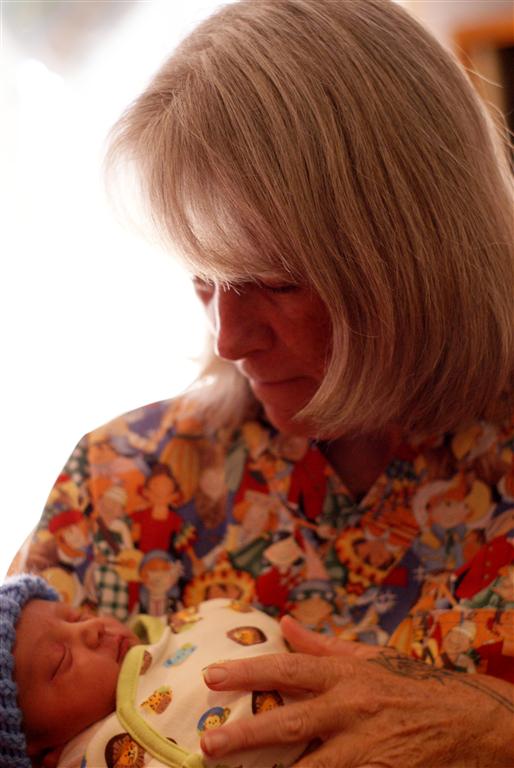 Brigid is well known on Molokai where she lived from 1994 to 2010, and practiced for 13 years as a nurse midwife and was the director of the Molokai Women's Health Center. She delivered over 250 babies during her time on Molokai, the oldest of which have now graduated from high school. Brigid and her husband Claud Sutcliffe are now living in Waimea on the Big Island.
In 2007, she was recruited to work at the North Hawaii Community Hospital's Family Birthing Unit, where she joined a practice with JoAnn Johansen, another CNM who worked many years on Molokai. This opportunity gave Brigid the chance to grow professionally as a midwife, and to pursue other interests, such as taking Elderhostel groups to experience Easter Island. She continues to be involved in the work her father, the late University of Wyoming anthropology professor, Dr. William Mulloy, began with the support of the University of Wyoming in the 1950s. She was instrumental in the creation of the William Mulloy Library, a research facility for archeologists and the people of Easter Island. Brigid was also invited by the University of Wyoming in 2007 to represent her father at the opening of the new anthropology building on the Laramie campus.
For more information, visit uwyo.edu/NURSING/alumni/alumni-distinguished/2011-mulloy.html