Food Industry Fundamentals Molokai Workshop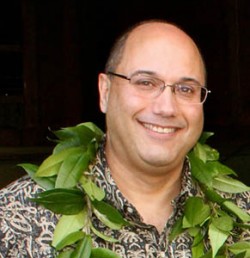 Kuha`o Business Center News Release
Get the edge on the local food marketplace! Join us for two in-depth workshops on Molokai. Both Food Trends and Quality Assurance will be offered on Oct. 14 with food expert Lou Cooperhouse. All four Food Industry Fundamentals are also available online.
In the Prepared foods are a tremendous market opportunity in Hawaii, whether these are sold in local and regional markets, or to global markets via export. During the Food Trends and Food Marketplace overview workshop, learn about the various channels of distribution for prepared foods, the size and growth of these categories, the features today's consumers are seeking, and how foods can be differentiated to stand out in the marketplace and command a premium price. This workshop will be offered for a special Molokai price of $10 on Oct. 14 from 8:30 to 11:30 a.m.
Farmers, processors, retailers and foodservice operators must have an understanding of the principles of food safety in order to minimize risk to the public. In the Quality Assurance and Food Safety Principles course, you'll learn how to create a holistic food safety and quality system-including management commitment, facility infrastructure requirements, sanitation, pest control, personnel practices, training, microbiological testing, traceability and crisis management, food security, and HACCP. An overview of the Global Food Safety Initiative (GFSI) and third-party food safety and quality certification programs will be provided. The workshop is $10, from 1 to 4 p.m.
Those interested should register online at maui.hawaii.edu/foodinnovation/molokai as soon as possible.  The classes will be held on the UH Maui College- Molokai Campus, but you must be registered to attend.
Instructor Lou Cooperhouse has his MS Food Science, BS Microbiology, from Rutgers University. He is considered one of the leading global authorities on business and product development within the food industry. He has developed and served as Director of the internationally-recognized Rutgers Food Innovation Center.
Other classes being offered online, but not on Molokai, includeGood Manufacturing Practices for Food Producers, and Food Technology and Product Development Process. Both are online and on-demand for $39 each.
The Molokai Workshops are brought to you in part by the Maui Food Innovation Center, UH Maui College, and the County of Maui Mayor's Office of Economic Development, Kuha`o Business Center.  The Food Innovation Center is a project of the University of Hawaii Maui College (UHMC), created to solve the "missing link" problem for Hawaii's local farmers and food manufacturers. It is being developed in collaboration with the Maui County Farm Bureau. The Maui Food Innovation Center is partially funded by a grant from the U.S. Department of Labor in the amount of $759,350.  Funding does not pay for student costs to participate.
For more information contact Jennifer Hawkins, Small Business Specialist, at the Kuha`o Business Center at 553-8100 or Jennifer.hawkins@co.maui.hi.us.