Following in His Footsteps
France-based Catholic group visited Molokai.
It was an eventful week for a group of French Catholic priests from the Fraternity of Molokai, marking the first time they had ever visited their namesake island and home of their patron, Saint Damien de Veuster.
These priests were part of a group of 35 priests, nuns and lay people from an international Catholic movement called Heart's Home comprised of nearly 400 global members and volunteers. They came to Molokai to learn about Saint Damien's life, gain a deeper understanding of his mission and the people he served, that inspires them in their own missions around the world.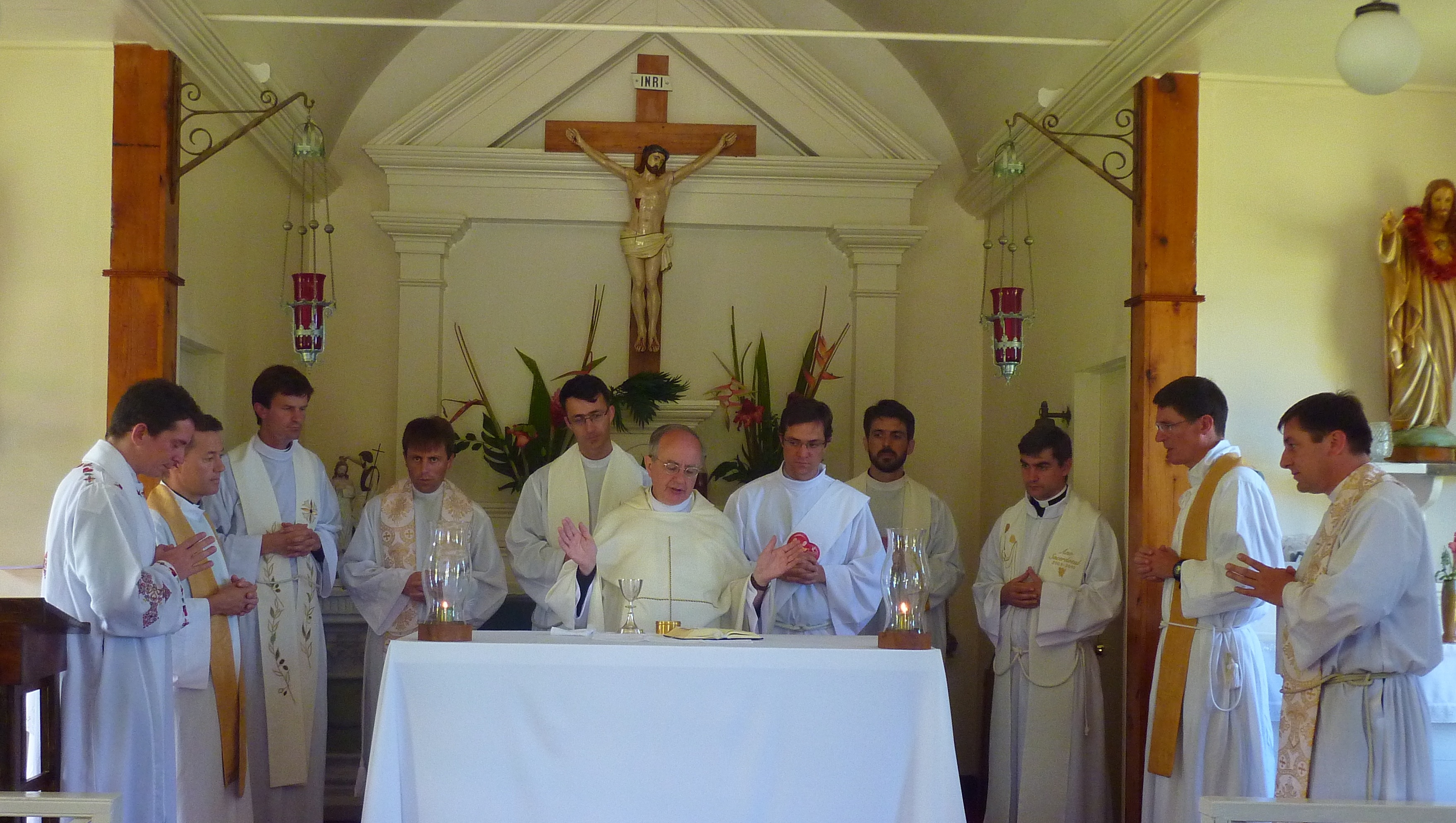 ."
Heart's Home, inspired by St. Damien's work and dedicated to compassion for those in need, has 45 centers in 22 countries around the world.
Sylvie Muller is a lay-consecrated member who made the journey to Molokai. Muller's current mission is in Brooklyn, New York. She began with Heart's Home, as many do, as a volunteer, first sent to serve in Argentina over 10 years ago. She said though her work with Brooklyn's elderly, under-privileged and home-bound is often difficult, she is inspired by Saint Damien's closeness to the people he served and how much he loved them.
"You don't know how I was longing to be closer to Damien and follow in his footsteps," said. St. Damien "gives meaning to what I do and what I am."