First Time's The Charm
Molokai Girl Wins Kayaking Championship
Pualei Lima is a quick learner and an even quicker kayaker. Lima, a junior from Molokai at Kamehameha Oahu, took home the Interscholastic League of Honolulu (ILH) kayaking championship in her very first year competing in the sport.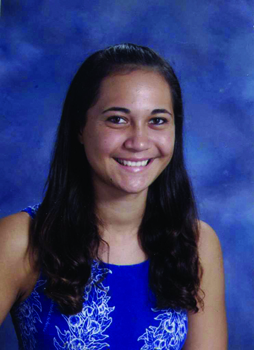 Lima competed in the sprint races in her debut season and saved her best time of the year for the championship last weekend. She sped through Ala Wai Canal course in 1:06.58 to beat her teammate and second place finisher Rhaynedel Oclit by more than three seconds. Punahou High's Christina Lighter rounded out the top three with a time of 1:10.05.
Eighteen girls raced from six different ILH schools. While the race was not technically a state championship, it was the equivalent because ILH schools are the only schools in the state that offer kayaking as a sport.
"It felt really good," Lima said. "It was good to feel accomplished and beat other people who were a little more accomplished than I was."
Lima, who was born and raised on Molokai, has been paddling since she was six years old but never went solo until this year. She joined the paddling team at Kamehameha in her freshman year and said she decided to kayak this year to get in shape for the winter season.
She certainly appears to be in shape as the paddling season gets under way, but Lima said the technique is completely different.
"It's way different kayaking, you need more balance and the technique is harder to pick up. With paddling, I guess I am just used to it," she said.
It's not surprising she's so comfortable with the sport. Lima was in a canoe before she was even born. Her mother, Tania Kaholoaa, coaches the girls' Waakapaemua Canoe Club team and said she used to paddle when she was pregnant with her daughter.
"She was always in the boat with me," Kaholoaa said. "I've been a coach for about 20 years and paddling has always been a part of her life."
Lima's experience with her mom at Waakapaemua got her used to the taste of victory. The Molokai team has finished in the top three spots in each of the last three state tournaments during the summer. In 2007, they won it all.
After a lifetime in the wa`a, Lima said she was starting to get tired of paddling and didn't like competing at Kamehameha as much as she used to enjoy the races on Molokai. But, after her quick surge to the top, Lima said she plans on staying in the kayak for a while.