Fire Prevention Public Service Announcement
Community Contributed
Spring has arrived and your thoughts may be turning to that dreaded ritual of spring cleaning. In an effort to make this "Spring Cleanup" a fire-safe one, the Molokai Fire Prevention office provides the following safety tips:
— Clean your garage/carport of stored newspapers or other rubbish that can fuel a fire. Newspapers stored in a damp, warm place may ignite spontaneously.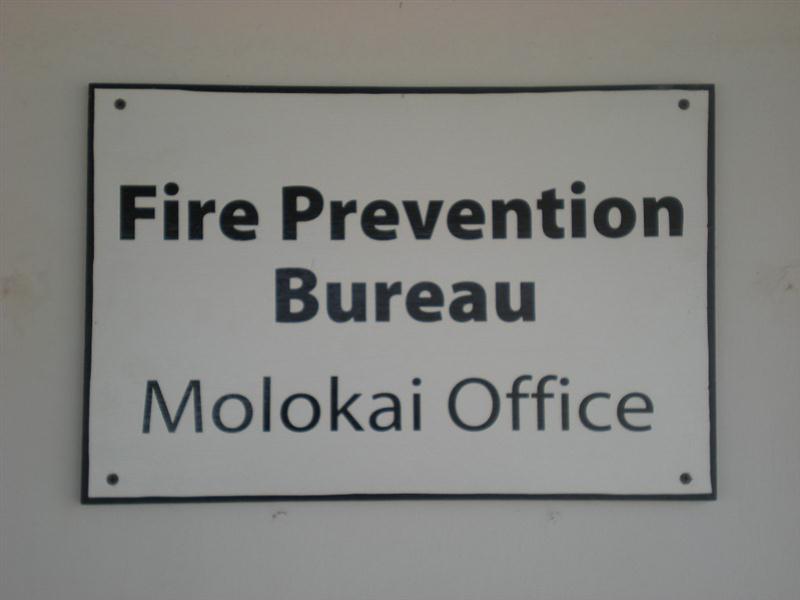 — Test your smoke alarms monthly.
— To help prevent nuisance alarms, gently vacuum your smoke alarm every six months or as needed.
— Change batteries in smoke alarms, flashlights and carbon monoxide detectors.
— Never borrow smoke alarm batteries to use for toys or other equipment.
— Replace all smoke alarms every 10 years or as recommended by the manufacturer
— Check your electrical box; make sure it has proper clearance and breakers are labeled.
— Keep outdoor debris or dead vegetation away from the house.
— Properly dispose of oily or greasy rags. If these items must be stored, they should be kept in labeled, sealed, metal containers.
— If you store gasoline, keep it outside your home in a shed or detached garage. Keep only small quantities in tightly sealed containers. Use gasoline only as a motor fuel – never as a cleaning agent.
— Always store paint and other flammable liquids in their original, labeled containers with tight-fitting lids. Always store them at least 18 inches from appliances, heaters, pilot lights and other sources of heat or flame.
— Use outdoor barbecue grills with caution. Place in a safe area away from building, windows, heating, ventilation and air conditioning units or places with high/dead vegetation.
— Never use gasoline to start the fire, and don't add charcoal lighter fluid once the fire has started.
— Use barbecue grills outside only – not under overhangs or balconies, and away from combustibles.
— Check your propane barbecue grill hose for leaks and cracks; never store propane indoors.
If you have any questions or would like clarification on any fire safety tips please call the Fire Prevention Bureau Molokai Office at 553-8491. Stay Fire Safe!
Fire Inspector Rick Schonely