Fire Damages St. Sophia's Church
At about 10:42 p.m. last night, 11 firemen doused a blaze that broke out at Kaunakakai's St. Sophia's Church, according to Fire Inspector Richard Schonely.
Although there were no injuries, the still-standing structure succumbed to extensive interior damages and is currently under investigation.
While the cause of the fire is still unknown, Schonely said they're awaiting investigators from Maui to hold a formal inspection.
Schonely said three fire engines and one tanker responded to the scene last night, putting the fire out in roughly two hours.
The historic St. Sophia's Church, built in 1937, was to undergo replacement as soon as enough funds were secured by the Molokai Catholic Community. Having raised money since 1995, the community hoped to create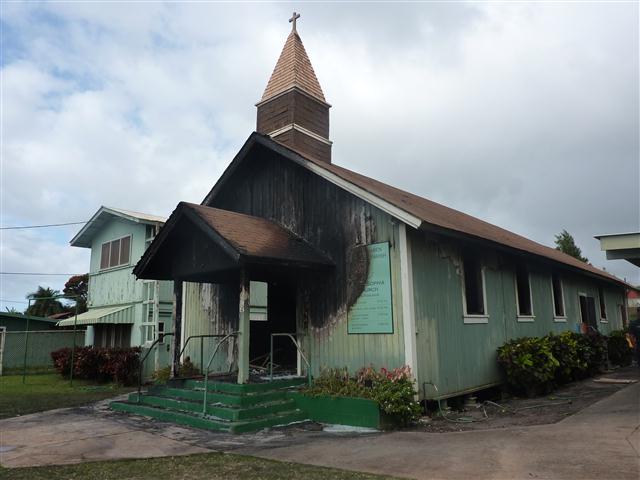 a new worship structure known as the Blessed Damien Church, in honor of Father Damien who was canonized just four months ago.