Field Trip
Molokai farmers learn sustainable farming practices.
Rick Tamanaha admits he didn't know anything about growing organic papayas when he started his farm three years ago. He began with federal loans and a lot of help from Molokai farmers. He was also advised by Alton Arakaki, the Molokai agent from the College of Tropical Agriculture and Human Resources at the University of Hawai'i at Manoa. Arakaki and his colleague, James Leary, have now turned Tamanaha's Kaleikoa Farm into a classroom for sustainable farming.
Last Thursday, Arakaki, Leary and Lynne Constantinides of Care Crop Hawaii presented a Sustainable Farming Practice Field Day for practitioners and gardeners on Molokai. Tamanaha's farm served as an example of the importance of groundcover crops, and Conrad "Zuzu" Aquino's farm showed how livestock can be used to clear fields.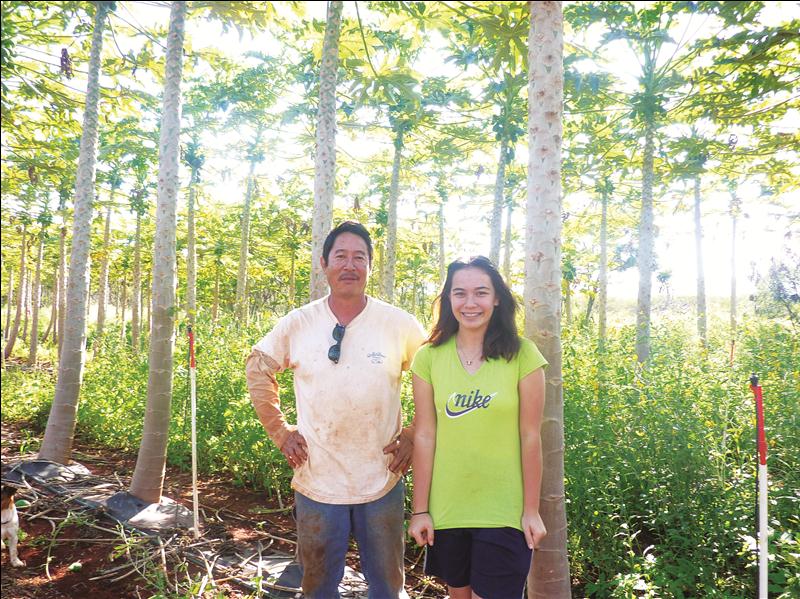 He then uses portable electric fences, run on solar power, to keep the goats away from his various vegetable crops.
Aquino and Tamanaha now have new sustainable tools to more effectively and economically keep their farms running.
Tamanaha said he realizes the potential for his farm and wants to extend his 15 acres to the full 35 on his lot in Ho`olehua, providing more jobs to Molokai and stimulating growth.
"This can save this island," he said. "We haven't even scratched the surface of the industry."