Farmers Downed in Tournament
Baseball Begins Pre-Season Play
The Farmer's baseball team is off to a 0-3 in preseason action after tough matches against top teams at the Baldwin High School Invitation Tournament.
The team is under new leadership this season, as first-year coach and storied Molokai baseball player Mike McCutcheon tries to bring his team to a higher-level of playing.
"I want to bring some consistency and respect to the program," McCutcheon said.
McCutcheon pitched for the Arizona Diamondbacks in the Double-A division for seven years before coming back to Molokai in 2002. He is now a Maui County policeman and school resource officer for Molokai High School.
"Molokai was very different when I got back. I saw a drug problem here and I wanted to help fix it," McCutcheon said.
He also holds the high school state record for the most strikeouts in one game, with 23 against Baldwin in the summer of 1995 at Kaunakakai Ballpark.
The 2010 Maui Interscholastic League (MIL) champions, Baldwin, were Molokai's first opponent last Thursday. Molokai lost 0-12.
Holding Ground
Despite the loss, coach McCutcheon said he can take the loss as a humbling experience.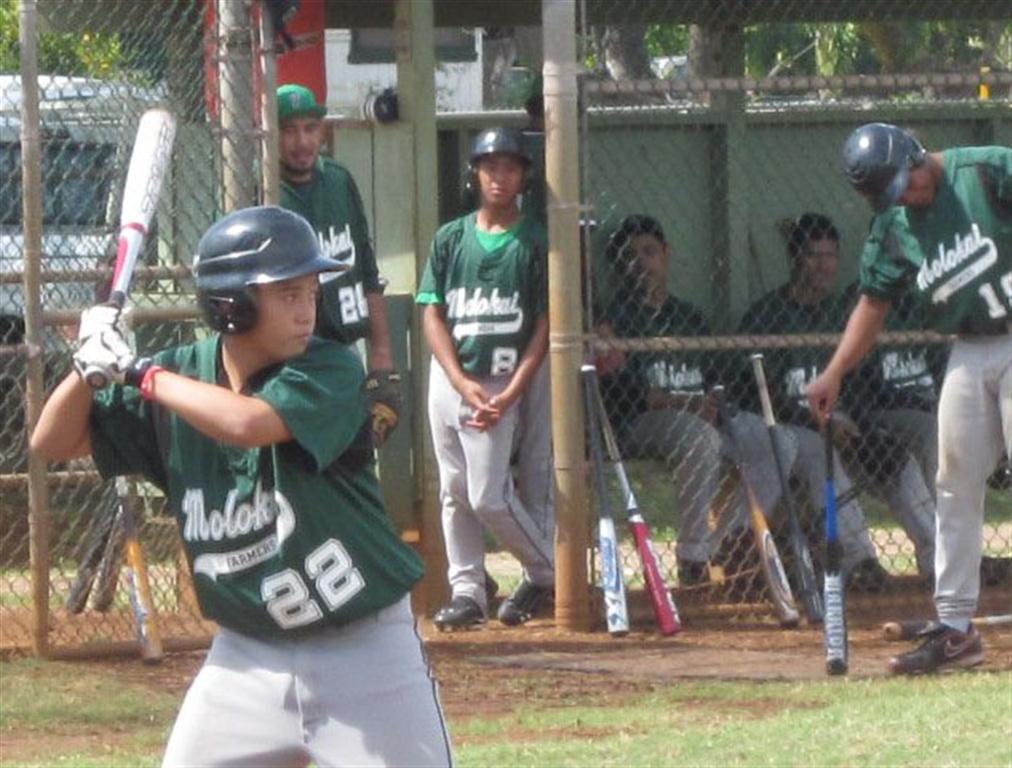 "Baldwin has one of the best offenses in the state. I was very pleased with our pitching performance," he said.
Ryan Rapanot was the starting pitcher and gave up six hits over four and two-thirds innings. Molokai had six defensive errors over the course of the game, and McCutcheon said that was a big factor in losing the game.
"The kids were overwhelmed a bit with this being their first game" of the season, he said.
It was more of the same on Friday against King Kekaulike, which ended 10-1. The Farmers also played against Waipahu on Saturday and lost 14-2.
McCutcheon said he will continue to work with them on the fundamentals of baseball this week.
The team began practicing on Feb. 7, five times a week at Kaunakakai Ballpark. They currently have 24 players on the team.
McCutcheon also has hopes to make it to states this year. "I want to bring Molokai baseball back to what it used to be," he said.
The Farmers will begin their regular season on March 25-26 against Seabury, on Maui.