Faces of Molokai Community Health Center
MCHC News Release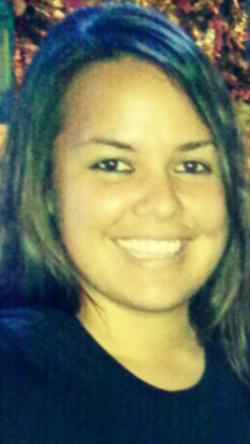 There's no doubt that 2013 has been a year of growth and renewal at the Molokai Community Health Center (MCHC).  In light of this, we would like to introduce the many new faces that you will be seeing on our campus and how they may be a resource to you.
May 2013 presented a big shift for the Molokai Community Health Center.  A re-organization of existing departments and services led to the dissolution of what was once "Family Support Services" to a much larger and integrated department of medical and family services now aptly called our Health and Wellness Department.
At the helm is new Molokai resident, Jessica Kaneakua, our new Health and Wellness Director.  Though born and raised in Minneapolis, Minnesota, Jessica has familial roots tied to Oahu.
Jessica comes to us with an undergraduate in Psychology and a Masters in Human Development and Family Studies.  Jessica's primary work has been alongside nonprofit program both in Minneapolis, Minnesota and Hartford, Connecticut where she worked directly with children, youth and families.
In addition, Jessica's passion for working with multi-racial and multi-cultural communities led her to further her studies on an international level with the Danish Institute of Study Abroad in Copenhagen, Denmark, along with her year-long experience of teaching in Modena, Italy.
The Health and Wellness Department looks forward to expanding and developing family based and preventative based services and programs for overall health and wellbeing.  Existing programs include the WIC program, Ikaika Infant and Toddler Development Program (IDEA, Part C early education under the Department of Health), Teddy Bear Corner (peer play groups for 0-5-year-olds), Behavioral Health, Wellness Education (Pili Weight management, Chronic Disease consultations).
We ask that you please join MCHC in extending a warm welcome to all of our new providers and team members!
Medical Department is open for services Monday through Friday, 7:30 a.m. to 6 p.m. The campus is located at the former Pau Hana Inn oceanfront site.
To make an appointment with any of our Medical and Behavioral Providers, please call (808) 553-5038.  Dental department may be reached directly at 553-4511.
For additional information regarding all services offered at Molokai Community Health Center please visit us on-line at our website, molokaichc.org or add "MolokaiCHC Friends" on Facebook and Instagram for the latest updates and job opportunities.