Elizabeth Nani Aki Street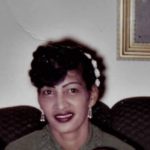 Elizabeth Nani Aki Street was born on Jan. 28, 1933 in Ho'olehua, Molokai and died on Feb. 26, 2022 in Seattle, WA. She is survived by sons Butch, Carl and Eric; daughters Gail and Doris; many grandchildren, great-grandchildren and great great grandchildren; and sister Mahiki Lankford. She was preceded in death by husband Duane Street and parents William and Annie Wahinealii Aki.
Burial will be on Saturday, May 28th, 2022, at 10 a.m. at Homelani Cemetery.