Ekolu Spreading Love
Award-winning reggae band, Ekolu is letting the music flow with their latest album release, "Simply for Love." They will be at Molokai's very own Paddler's Inn for the album release party, this Saturday, April 2, hosted by HI Finest Productions. Local boy Paulele Alcon's company will also be donating proceeds of the concert to the Molokai High School Athletics Department.
Ekolu's front-man, Lukela Keala, spoke with the Dispatch about Ekolu's inspirations, his personal experiences of growing up in Wailuku Valley in Maui, and what we can expect from his band this weekend.
Molokai Dispatch (MD): How do you think Ekolu's style has evolved over the years?
Lukela Keala (LK): Just wanting to be a better musician. Doesn't take much to motivate me.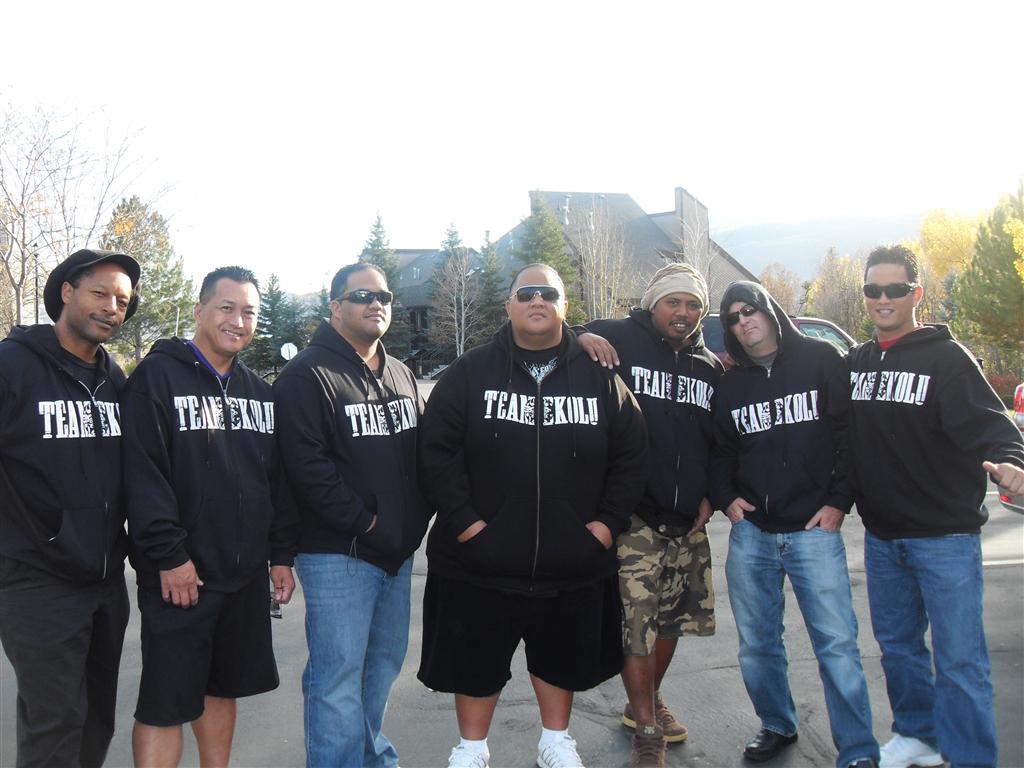 I could never get away from it.
MD: You have played shows on the mainland, as well as Japan. How do those audiences differ from Hawaii's audiences?
LK: People on the mainland and Japan are more emotional. I guess that's because they don't local music all the time. You can feel that they miss home a lot!
MD: What is the number one message you want to spread amongst your listeners?
LK: That's simple – love.
MD: What do you listen to these days?
LK: All kinds of stuff – oldies, reggae, Hawaiian, Jazz, Light Rock, Opera (Andrea Bocelli's my man) and just a mix of everything.
Thank you, Lord Jesus for everything. I am grateful for you. Much love to all of the Molokai people. Oh, and one more thing, pick up our new album, "Simply For Love." I know you guys don't have a Borders over there, so check it on our website: www.ekolumusic.com. Love you, Molokai folks!