Ekolu Kalama Runs for House of Representatives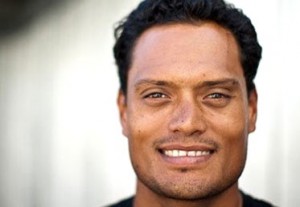 Molokai-born Ekolu Kalama wears many hats –world champion stand-up paddler and surfer, celebrated musician who just released his first full-length album, owner of surf and lifestyle brand "EK," father and husband. To add to his already long list of accomplishments, Kalama, who now lives on Maui, has filed for candidacy to run for District 12 (Spreckelsville –Upcountry Maui) of the Hawaii House of Representatives.
Kalama is running as a Republican against Democratic incumbent Kyle Yamashita.
Though Kalama has no formal experience in government or politics, he said he hopes to use this opportunity to "get [his] feet wet and learn the system."
"It will be a lot of data collection on my part, seeing what the people want to speak up against," said Kalama of the process of listening to his constituents in order to best represent them.
Rather than focusing on specific issues or platforms, Kalama advocates looking at the issues from a broader scope. He said his ultimate goal is to resurrect the constitutional monarchy that was overthrown by the U.S. in the late 1800s. Native American Indians have won legal cases against the U.S. government to take back some of their lands, said Kalama, and he hopes Hawaiians can follow their lead.
"I believe that if the Hawaiian Kingdom shall reemerge one day, then we need educated Hawaiians on how the system works," said Kalama. "Otherwise, we'll have outsiders telling us how to run our country once again."
Kalama hopes that by getting involved in the political arena, he may not only learn how policies and procedures work, but also influence decisions that affect the lives of the Hawaiian people.
"We're just starting where Queen Liliuokalani left off, and I see that happening soon, so I got motivated to learn about politics."
As with many of the life-changing events in Kalama's life, he attributes his strength and direction to a higher power.
"I feel like I got led into this," said Kalama. "I've been wrestling with Him but so many signs have been revealed to me that this is what I'm supposed to be doing."
Kalama is currently campaigning in Kula, Pukalani and Makawao on Maui. He has been endorsed by the Sierra Club, and is currently accepting campaign donations. For support, send contributions to: Friends of Ekolu Kalama, 17060 Haleakala Hwy, Kula, HI 96790.
Kalama would like to mahalo his family and his sister for all their support.