Eco-Students Ignite Action
PRISM celebrates 13th year.
Nothing breaks up a monotonous school year better than a field trip. In the name of science and sustainability, Aka`ula School makes it their business to provide students with three such trips. Their PRISM program provides "real life application" to environmental issues, inspiring kids to tackle a range of issues from illegal hunting to carrying on Hawaiian sailing traditions.
"Kids this age are always told they can't – can't drive, can't vote," said Dara Lukonen, coordinator for PRISM. "They have a strong sense of social justice that we need to capitalize [on]."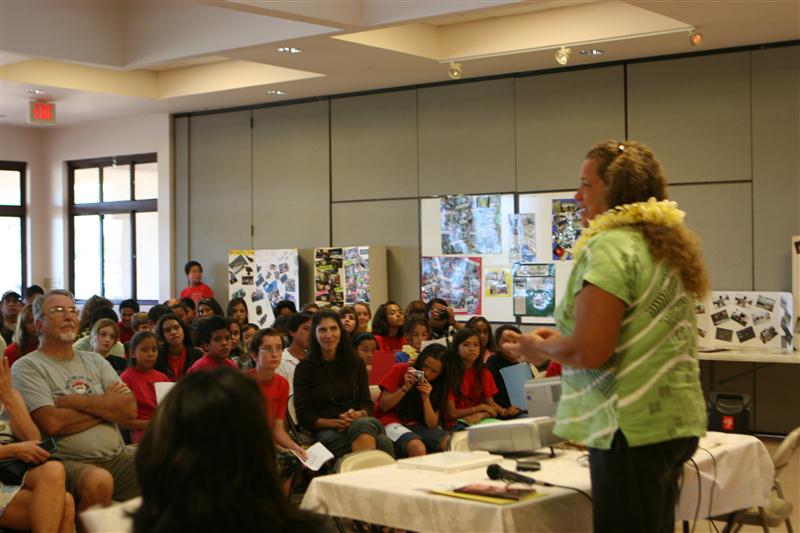 Another part of the symposium is a keynote speaker – a community member who has done their own work in an environmental field for Molokai. This year Penny Martin spoke about her experience sailing in the Hokule`a, a full-scale replica of a Polynesian voyaging canoe, in 1976. She said she discovered how much the ancient Polynesians and Hawaiians knew about nature – stars, tides, botany – and how it helped them sail from Oceanic islands to the Hawaiian islands over a thousand years ago.
"Everything you need is here," she explained. "If you take care of the land, it takes care of you."