East Molokai Solar Limits Reached
Molokai residents east of Kaunakakai who want to reap the benefits of installing small, renewable energy systems for their homes or businesses may be out of luck. Based on limits set by the state Public Utilities Commission (PUC), Maui Electric Company (MECO) has announced effective closure of the east half of Molokai to new renewable energy systems in order to ensure stability and reliability of electric service, according to MECO.
Each island has its own energy grid, and every grid is broken into circuits that serve different regions of the island. Molokai has five circuits, while Oahu has 465. As of last week, the circuit running from Kaunakakai to Halawa has reached the 15 percent threshold of renewable energy that the PUC has set on electric circuits statewide.
Because most renewable energy is a variable energy source – solar panels, for example, are only effective during the day – fluctuations in the electric grid caused by the use of renewable energy can result in instabilities and possible interruptions in service. In order to maintain the reliability of electric service to customers, residents and business owners wishing to install additional renewable energy systems to an already filled circuit may be required to pay for a study that would "determine that more distributed generation systems like PV [photovoltaic solar] can be safely added to the circuit, or determine what steps are needed to reliably accommodate more on the circuit," according to MECO spokeswoman Kau`i Awai-Dickson, via email.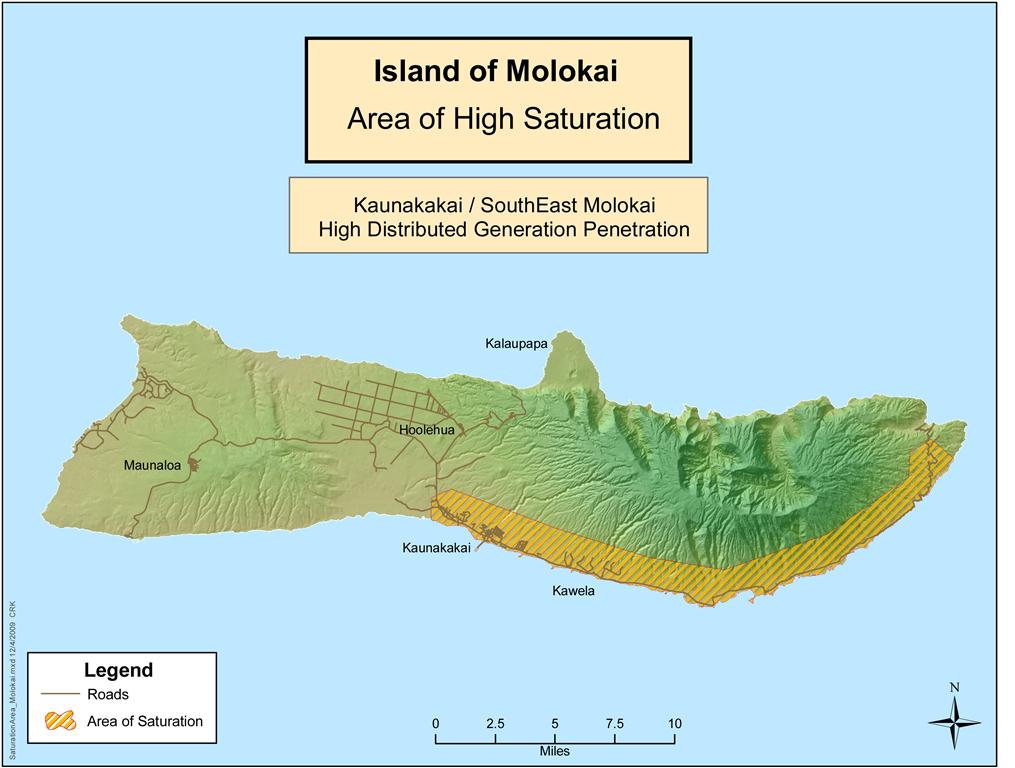 ," said Mangelsdorf, also a member of the working group.
In addition, Awai-Dickson said MECO is working on a team led by the Hawaii Natural Energy Institute to "develop and install automated controls and energy storage technologies at the neighborhood level of the electric system to enable better use of distributed renewable generation."
"The work is just beginning and we hope that by working together, we can help develop a process to support the management of more clean energy solutions on our grids," said Awai-Dickson.