An Earthy Tribute
Molokai artist takes red dirt to the canvas.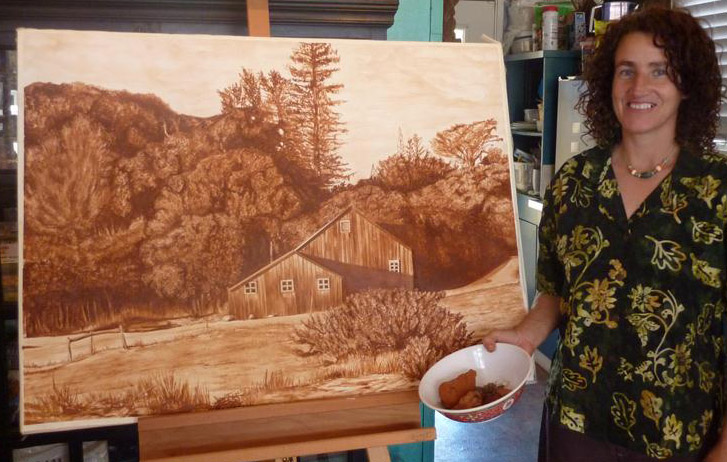 and I said, 'I love dirt!'" she said.
She began her earthy endeavors with a series of magnets. Tice stained small pieces of wood with dirt and painted scenes of the island on pieces of watercolor paper. The magnets are also on sale at Kalele Bookstore. Owner Teri Waros said they are selling "like hotcakes."
Waros said Tice's work has attracted a lot of attention from customers.
"People think it's actually a photograph," she said of the sugar mill painting. "They just can't believe it."
Tice said she plans to continue the series, making art out of the island – literally.
"This place is so ancient and spiritual," she said. "When I'm using that dirt, it's a part of Molokai."