Duane Michael Puaoi Dawson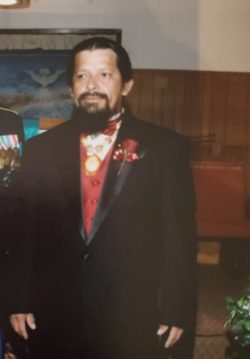 With grace, Duane "Uncle Duane" Michael Puaoi Dawson left this earth on Sunday May 2, 2021. He was brought into this world by his mother, Juana Hernandez, in Panama January 22, 1956.
Duane was adopted, raised and nurtured by William and Carol Dawson of Killeen, Texas till the age of 18. His brothers are Dean (Jo Ann), Dymon, Danny (deceased) and Dion (Kathy). Duane was hanai by Severino and Corazon Behic of Wahiawa and their children Gwen (Tony), Joe (Elenore), Francis (Laverne), Severino (Maggie), Rex and Marc (Maria). He graduated from Leilehua High School (class of '74). Duane's greatest treasures were his wife, Elizabeth Pualani, their children, Duane (Jade), Dayton Kaimikaua, Loraine Lei Ilimalani (Bronson) and David Kaena, and loved by seven grandchildren.
We will be holding a celebration of life for Duane on Thursday, June 10, 2021 from 9 to 11 a.m. on Oahu at St. Georges Church in Waimanalo. Reception will follow at Sherwood Beach Park. Burial will be on Molokai on Sunday, June 13, 2021 at 10 a.m. Reception will be at the Puaoi Dawson hale after the burial.