Drug Free Is the Way to Be
Celebrating the completion of their eight-week D.A.R.E. class, third and fifth graders of Kaunakakai Elementary, Kilohana Elementary and Kualapu`u School professed their commitment to stay drug free – yelling at the top of their lungs at Molokai Police Department D.A.R.E. Officer Sonny Kaai last Wednesday.
"My work is not really work, I just have fun in the classroom with the kids as we talk about the severity of drugs and how to build good relationships," Kaai said. "They've learned a lot I'm proud of them."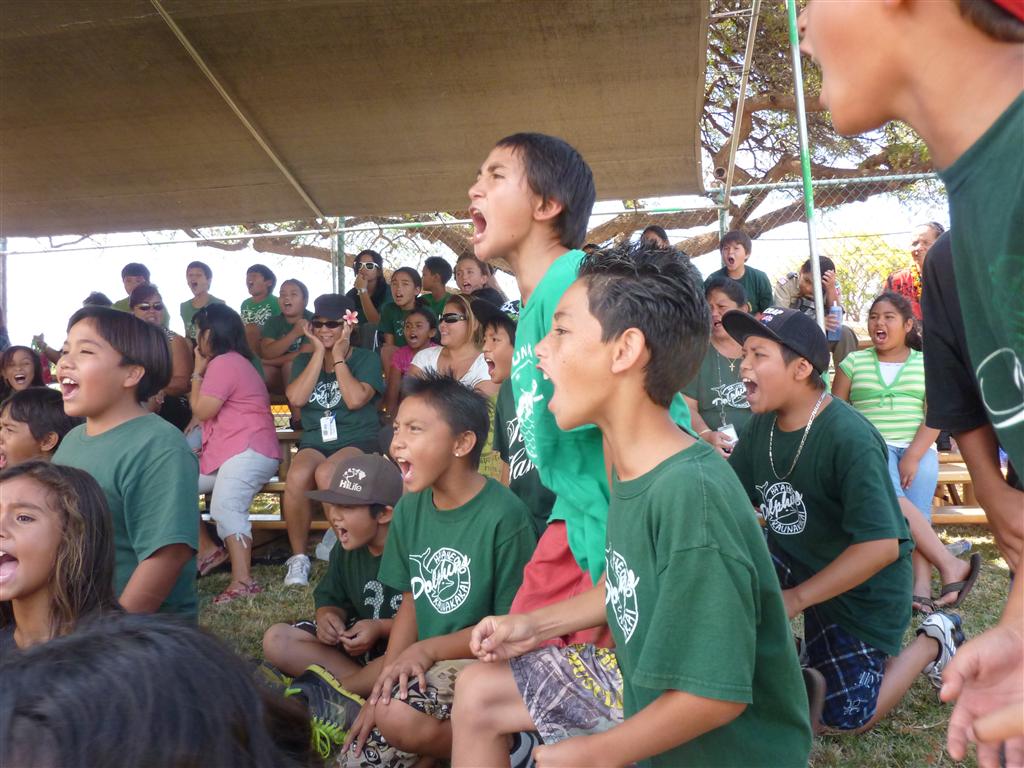 , then we are successful and the program continues to be worthwhile," said Danny Matsuura, Maui County Police Department Assistant Chief.
Kaunakakai third grader Kaimana Nakayama was appreciative of the advice he learned during his D.A.R.E. lessons.
"The songs told me not to fight and be violent when I grow up. I think it will make me a good person."