Dream Girls
Filmmakers document dreams around the world.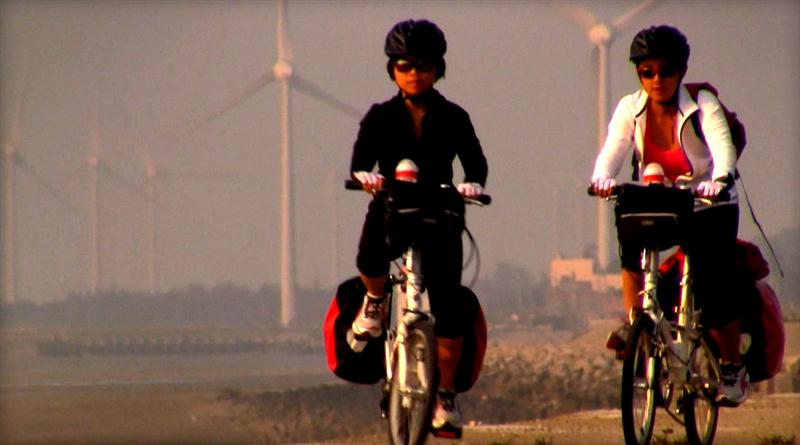 'Why would you build a place like that?'" Tay said. "He said, 'It's my dream.' It's almost as if you're hungry, eat…"
"If you have a dream, live it," Val finished.
Val and Tay returned to Singapore but said they couldn't shake the man's story and decided it was worth sharing. They left their company, sold their belongings and set out, giving themselves five years to make it around the world.
Armed with cameras and a laptop, they post stories and videos of people they've met and dreams they've heard on their Web site, IBelieveThatDreamsCanComeTrue.com.
"We are hoping that every dream that is being shared on the website, somewhere on earth another dream is inspired," Tay said.
Open Hearts
Molokai was not originally on their travel itinerary. When their plans to go to Canada fell through, they took a cue from the book "Sacred Journey of the Peaceful Warrior," set on Molokai, which they happened upon at their Japanese host's house.
"If this is a sign, let's give it a try," Val said.
They rely largely on donations ("All we have is socks!" Tay laughed) and find places to stay through the website CouchSurfing.org, where willing hosts are matched with needy travelers. That is how they found Teri Waros on Molokai, who was charmed by the two.
"They are so yummy!" she squealed.
Val and Tay said Molokai feels remarkably like home – it's small, family-oriented communities remind them of where they grew up.
"People have just received us with such open arms and open hearts," Val said.
They leave next month for Mexico. From there they plan to bike through Central and South America to Argentina and then north to the U.S.
Hear more about Val and Tay's travels on Saturday, Oct. 30 at 6:30 p.m. at Kalele Bookstore & Divine Expressions. "People have been giving to – we always felt that saying thank you is not enough," Val said. "This is our ways of paying it forward."