Dragons Down the Farmers
The Hana High School Dragons were a bit too much for the Lady Farmers to handle this past weekend.
Molokai hosted their second pair of home games in Kaunakakai last Friday and Saturday. Friday started well with a strong shot on the goal by team captain, Chelsea Sakamoto. The goal was saved, however, it gave the team life.
"We came out on Friday a little flat, and were able to catch up toward the end, but it was too late," coach Jason Keanai said.
The ball spent a lot of time on Molokai's side and kept their defense on their toes most of the time. With the help of the Farmer's goal keeper, Susan Smith, they were able to keep the score down. The Farmers' were plagued by missed passes, steals and were outrun by their opponents, who defeated the Farmers 0-7.
Saturday morning's game looked like a repeat of the previous. The Molokai defense stepped up a bit more and the goalkeeper, Susan Smith did her job well considering how many shots on goal there were.
The Molokai offense could not find a way to get the ball in the net, but they managed to get a couple shots on goal.
"We need to work on some communication and running. But our defense played pretty well today," said Leila Quiniones.
The final score was 0-4, where unfortunately, Molokai scored one goal against themselves.
"I think we're almost there," Sakamoto said. "We are learning to play with our hearts and minds."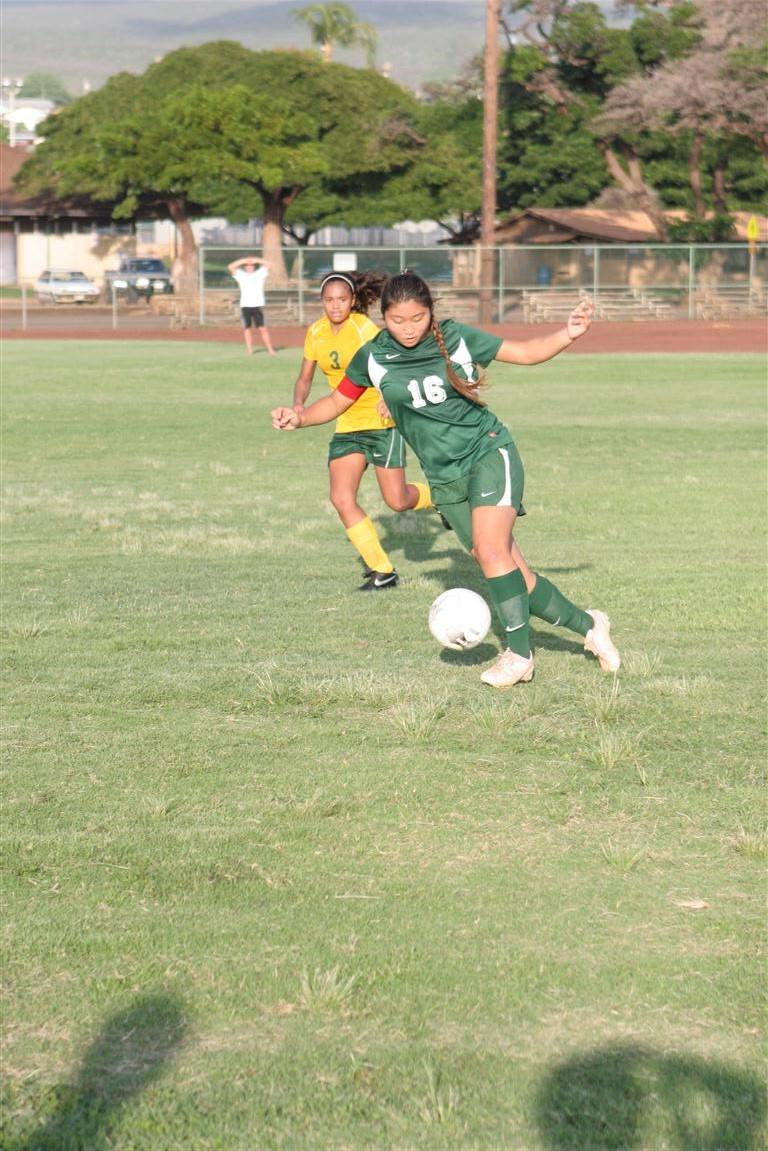 Coach Keanini is staying hopeful.
"Today (Saturday) we came out with more intensity," he said. "It goes to show that these girls play with their hearts. We just need to stay focused and keep our minds in the game."
The girls will face Maui High next week at home, Jan. 21 at 4:30 p.m. and Jan. 22 at 9:30 a.m.